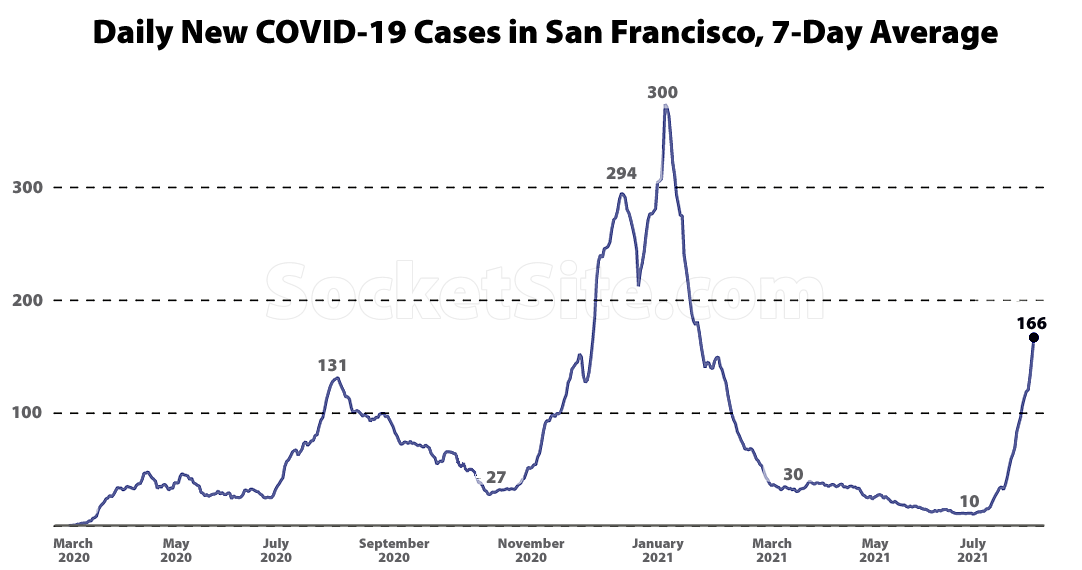 While 69 percent of San Francisco residents have been fully vaccinated for COVID-19, and another 7 percent of the population has received their first dose of the vaccine, the Covid-19 case rate in San Francisco has spiked from an average of under 15 new cases per day in June to a rolling average of over 160 new cases per day over the past week, which is a six-month high.
And while there were only 10 hospital beds in San Francisco occupied by Covid-19 patients at the beginning of June, there are now 74, including 19 ICU beds, which is the most since the beginning of March.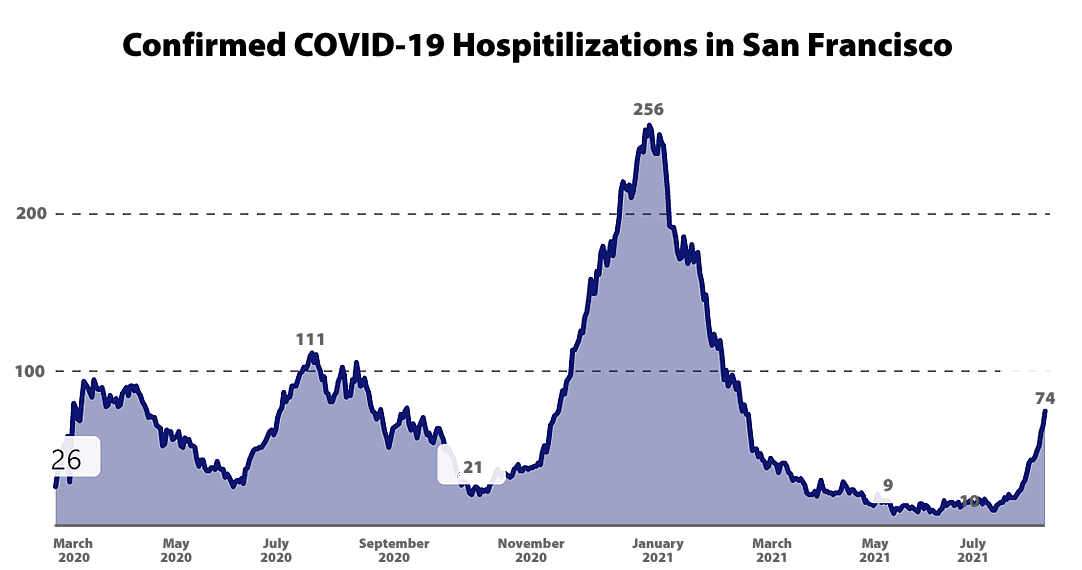 UPDATE (8/2): The average number of daily new Covid-19 cases in San Francisco has jumped to over 200, which is over 50 percent higher than at the peak of the first wave in July of 2020, and there are now 89 hospital beds occupied by Covid-19 patients in San Francisco, including 23 people in an ICU. There were 111 hospitalizations at the peak of the first wave in 2020.
UPDATE (8/5): COVID Test Positive Rate Hits a 15-Month High in San Francisco