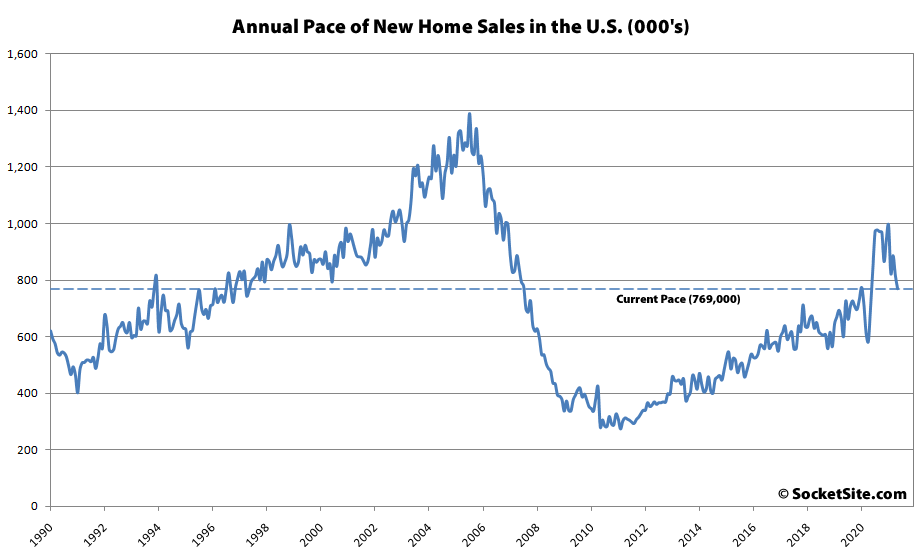 Despite inventory levels having ticked up to a 14-month high, the seasonally adjusted pace of new single-family home sales in the U.S. dropped 5.9 percent last month to an annualized rate of 769,000 sales, which is slowest pace in a year and down 22.6 percent since the start of 2021.
And in terms of inventory, there are now 330,000 new single-family homes for sale across the country, which is the most since March of 2020 and 5.8 percent more than at the same time last year, despite a post-lockdown surge in sales.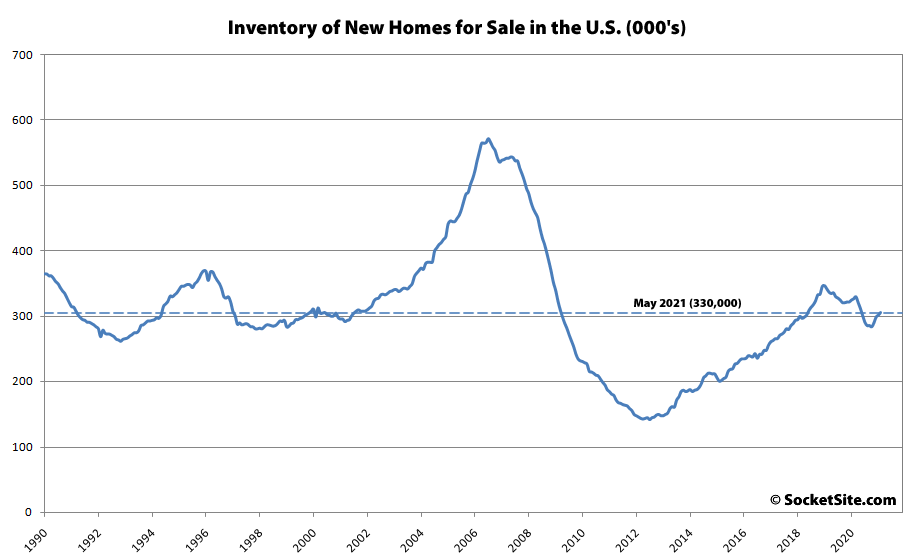 And while the median price of the homes which sold last month ticked up 2.5 percent to $374,400 in May, and was 18.1 percent higher versus the same time last year, the jump was once again driven by a higher percentage of more expensive homes having sold, as has been the case for existing-home sales.