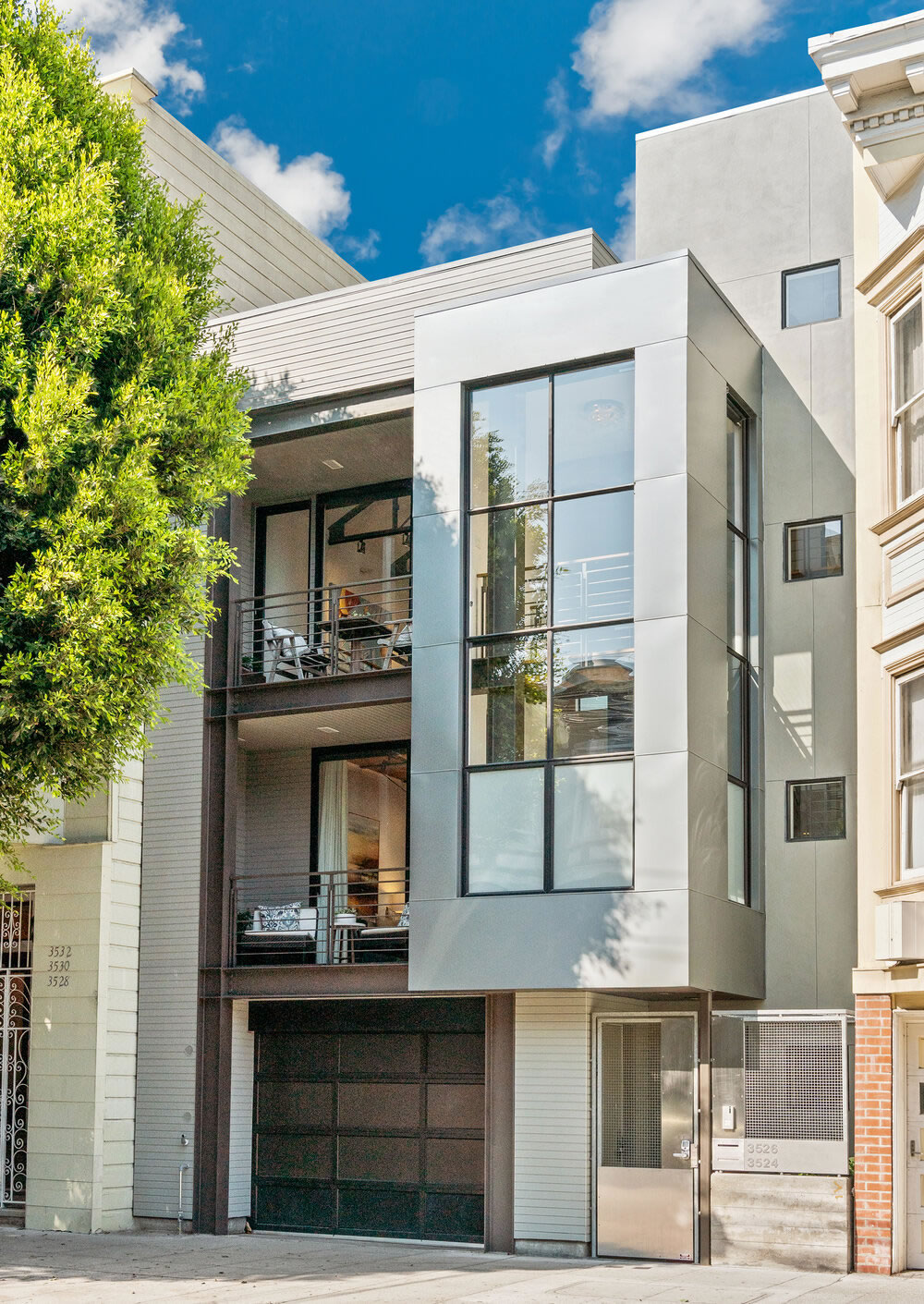 Designed by Zack | De Vito and custom built for a client on the site of a former Mission District shack warehouse conversion in 2002, the modern three-bedroom, 3,210-square-foot home with a legal au pair studio on its ground floor at 3524-3526 19th Street hit the market priced at $5.995 million last November having been listed for rent at $9,950 per month in 2017, prior to which it was being (illegally) offered as a short-term rental on Airbnb (for which penalties were assessed and eventually paid).
A dramatic "Piranesi-like" staircase bridges the open and light-filled interior of the "modernist architectural masterpiece," leading up to multiple balconies, the master suite and a rooftop deck, with an exterior staircase leading down to the rear yard and studio below.
And having been reduced to $4.950 million in January and then relisted for $4.500 million in April, the sale of 3526 19th Street has just closed escrow with a contract price of $4,432,500 or $1,381 per square foot, which was officially "within 2 percent of asking" and with only "50 days on the market" according to all industry stats and aggregate reports but $1,562,500 (26 percent) below its original list price seven months ago.