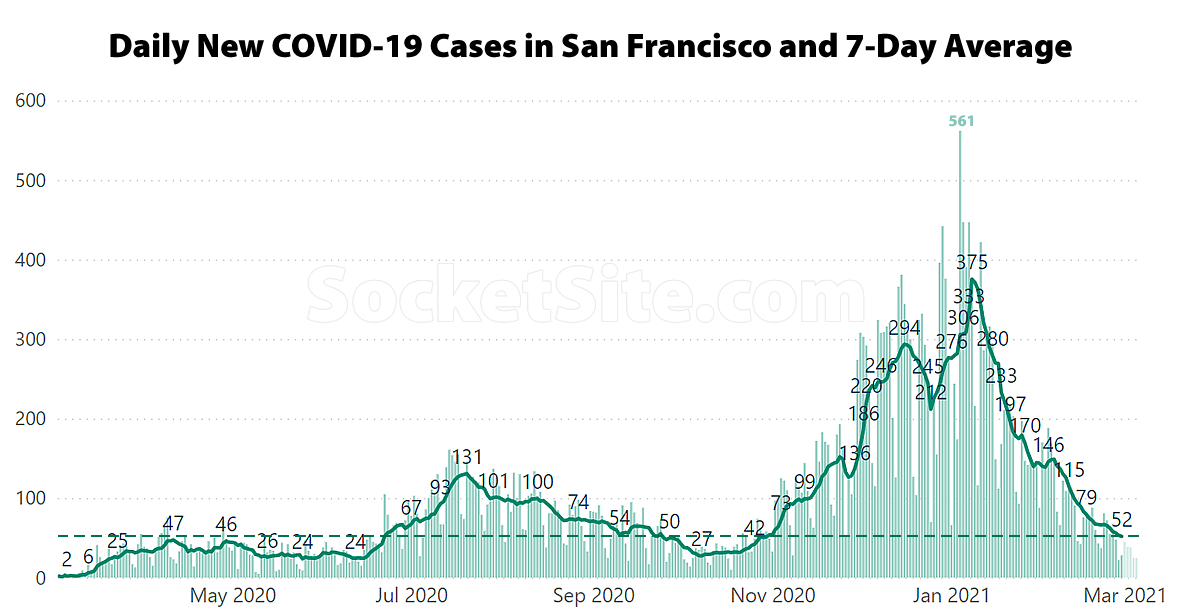 Having hit a revised pandemic high of 375 on January 8, the 7-day average number of daily new COVID-19 cases diagnosed in San Francisco has dropped to 52, which is the lowest 7-day average since the end of October, 2020, with a percent positive rate for those who are tested having inched down to 1.22 percent, which is a 4-month low as well.
Local hospitalizations have dramatically dropped as well, but there are still 45 local hospital beds occupied by COVID-19 patients and at least 14 people in an ICU.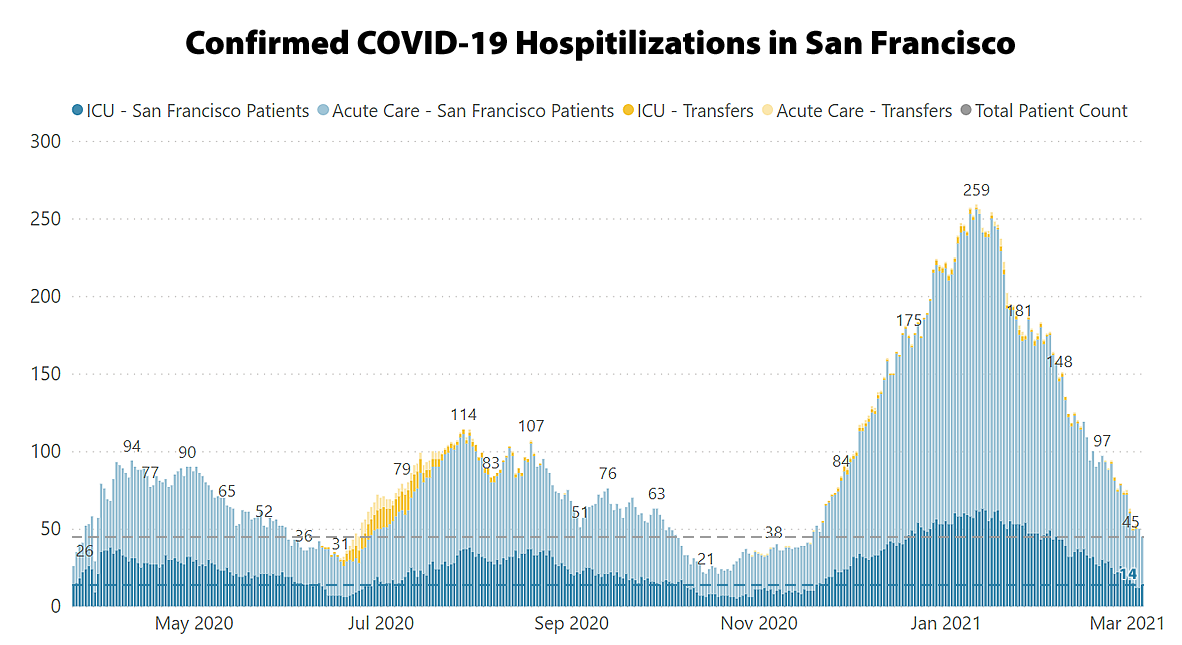 And with the adjusted average COVID-19 case rate for San Francisco, which takes into account testing rates, having dropped under 4.0 new cases per 100,000 residents per day, the city's assigned risk level could drop from Substantial (Red) to Moderate (Orange) in two weeks time, which would allow for additional business reopenings, capacities and indoor activities as well.
And as such, please continue to keep the masks up and the numbers down.
UPDATE (3/23): As projected, San Francisco's assigned risk level has just dropped from Substantial (Red) to Moderate (Orange), allowing for offices, outdoor bars and indoor recreational facilities to reopen, with capacity restrictions, starting tomorrow, March 24 at 8:00am.
More specifically, non-essential offices can operate at up to 25% capacity and all bars and breweries can open for outdoor service. Outdoor arts, theater, music performances for audiences of up to 50 people will be allowed beginning April 1. And capacity restrictions for activities already opened, including all "retail, personal services and equipment rental, outdoor and indoor dining, outdoor and indoor fitness, indoor religious activities, indoor movie theaters, museums, zoos and aquariums, and open air bus and boat tours" will be expanded, typically up to 50 percent.