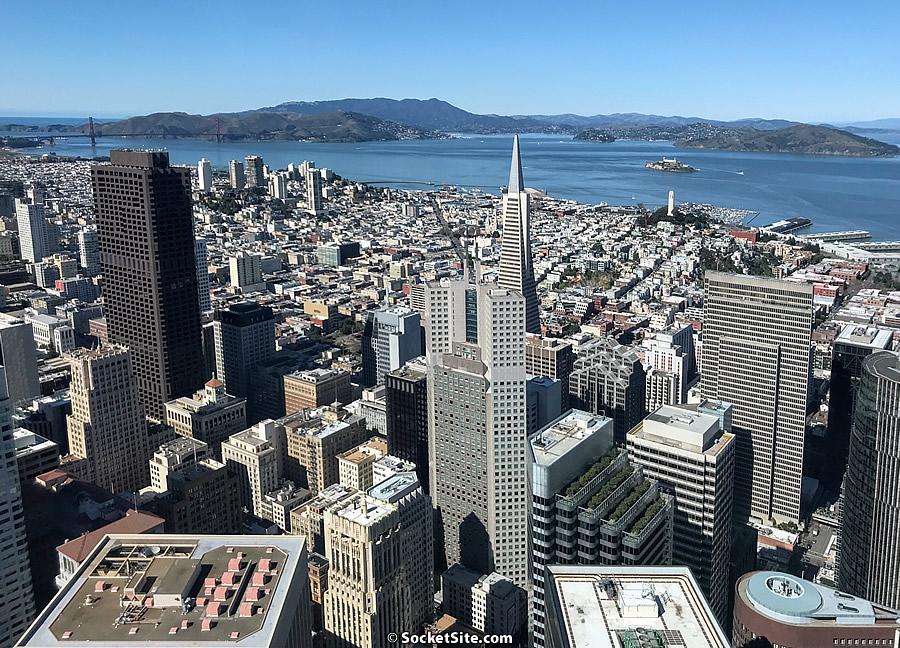 Having ticked up to over 10 percent in November, the average vacancy rate for a sampling of ten large apartment buildings in San Francisco, representing a combined 3,600 units of housing located in Hayes Valley, Dogpatch, Mid-Market and Downtown, has ticked down to a little under 8 percent, driven by aggressive discounting and incentives to sign a new lease by the end of the year.
That being said, the vacancy rate for one of the larger buildings is still over 20 percent and another building, which was fully occupied prior to the pandemic, has had over 100 vacant units since the end of October.
And at the same time, the weighted average asking rent for an apartment in San Francisco ended the year at $3,100 a month, representing a 24 percent drop in the average asking rent over the past year and a 31 percent drop from a 2015-era peak of closer to $4,500 a month, with three times as many apartments now listed for rent in San Francisco than there were at the same time last year.