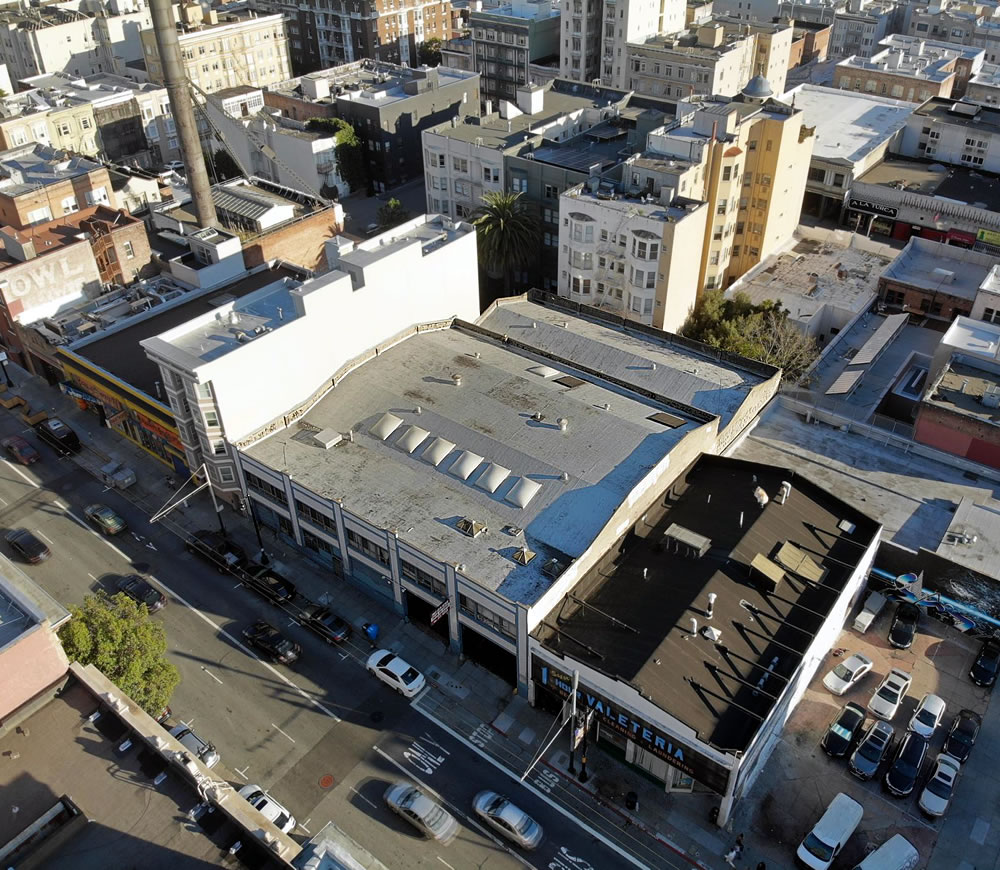 With the bulky plans for a 9-story, 106-unit development to rise on the two-story garage and office building site at 955 Post Street having met with resistance from Planning, from the building's proposed finishes to its mass, an all new set of plans for the parcel have been drawn: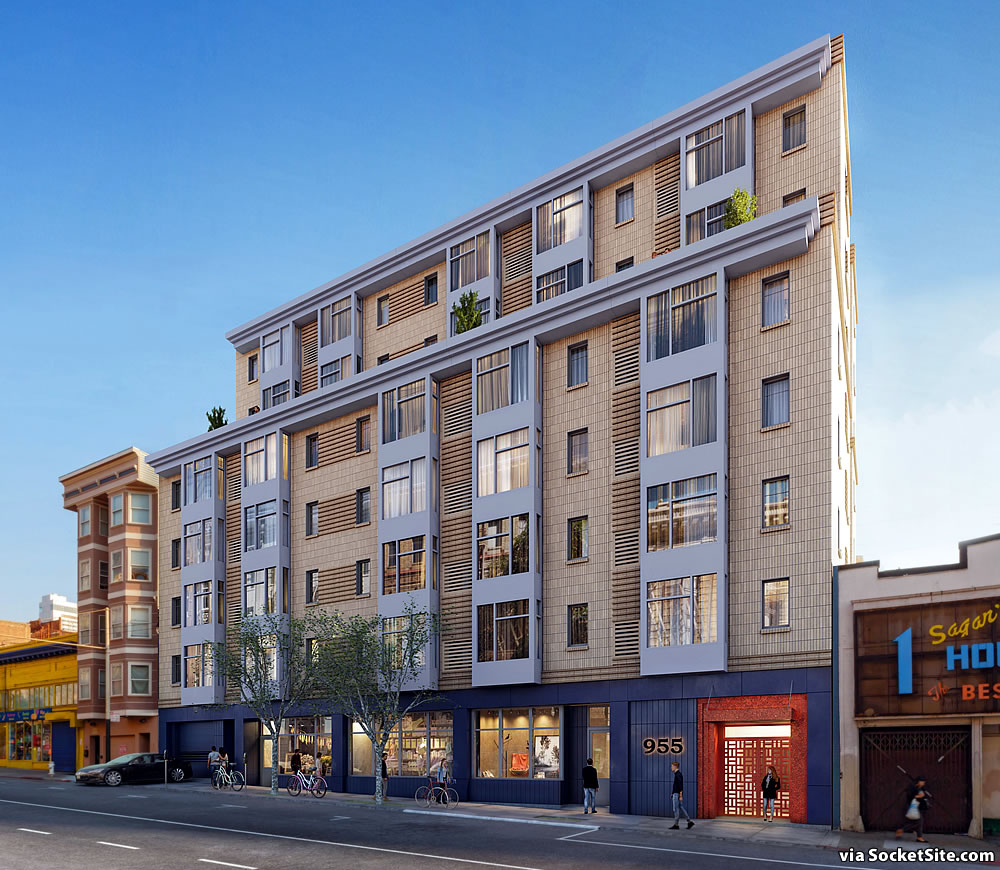 As completely redesigned by Page & Turnbull, the now 8-story development would rise up to 80 feet in height on the Tendernob site, with 69 residential units (a mix of 24 one-bedrooms, 36 twos and 9 threes) over 1,538 square feet of ground floor retail space fronting Post, a basement garage for 9 cars (and 80 bikes), and a setback at the sixth floor (as was roughly recommended by Planning).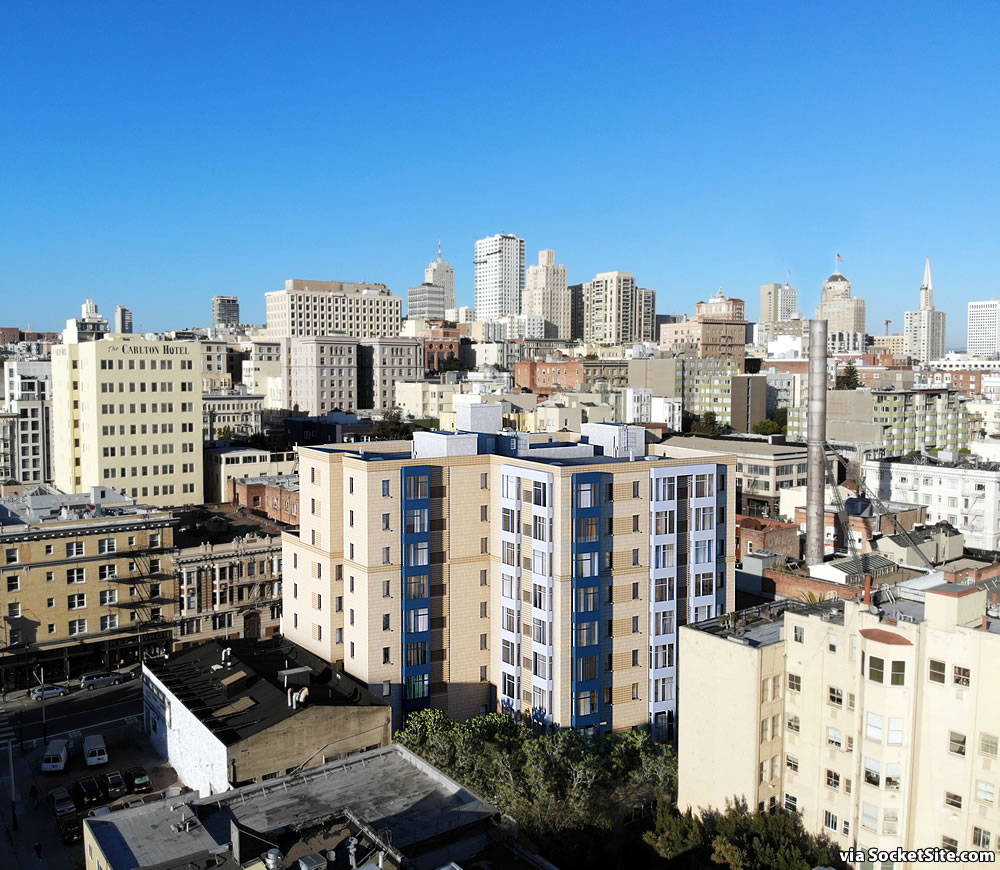 And while the proposed development is subject to a historic review, as the existing building on the site has been identified as a contributor to the Lower Nob Hill Apartment Hotel National Register Historic District, the revised set of plans could be approved by Planning in two weeks time.
We'll keep you posted and plugged-in.