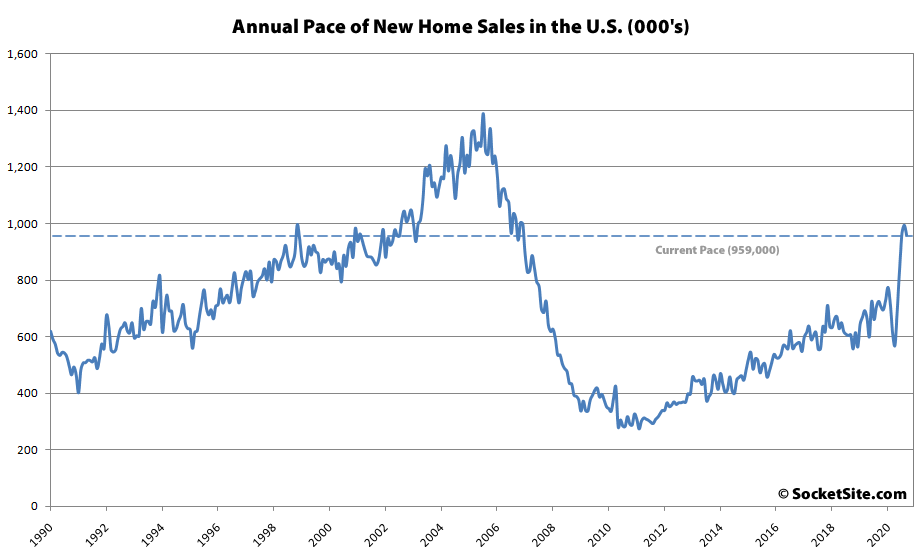 The seasonally adjusted pace of new single-family home sales in the U.S., which hit a 14-year high in August, slipped 3.5 percent in September to an annualized rate of 959,000 sales, representing the first month-over-month drop in the pace of sales since April.
That being said, the annualized rate was still 32.1 percent higher than the pace of sales at the same time last year but down from a 46 percent year-over-year gain in July.
The median price of the homes which sold last month ticked up 1.4 percent to $326,80 and was up 3.5 percent versus the same time last year, but with a higher percentage of more expensive homes having sold.
And for the first time since March, the inventory of new single-family homes for sale across the county inched up, albeit by only 0.7 percent to 284,000 homes, which is still 11.5 percent less inventory on the market than at the same last year (which is in stark contrast to inventory levels in San Francisco).