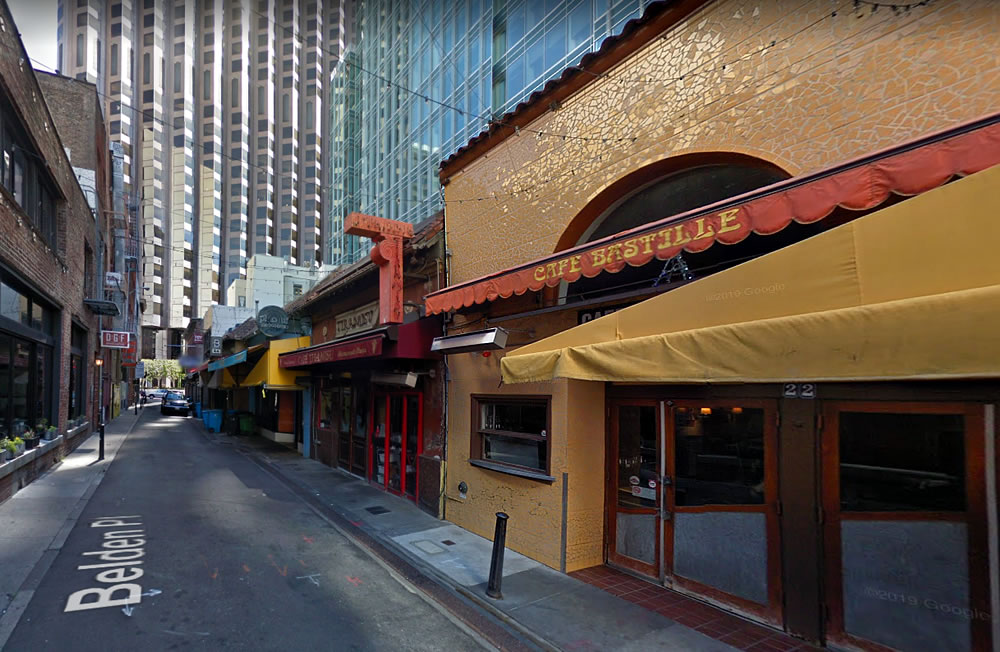 Cafe Bastille, which opened back in 1990, was the first restaurant on Belden Place and led the revolution of the lane.
And while the restaurant is offering outdoor dining and curbside pickup, and has 10 years left on a favorable, non-triple net, lease, it's also quietly on the market with an asking price of $300,000 for the key to the restaurant and (Type 47) license to serve booze.
In related news, the office vacancy rate in San Francisco has ticked up to 14 percent while the Small Business Eviction Can [has been] Kicked Down the Road.