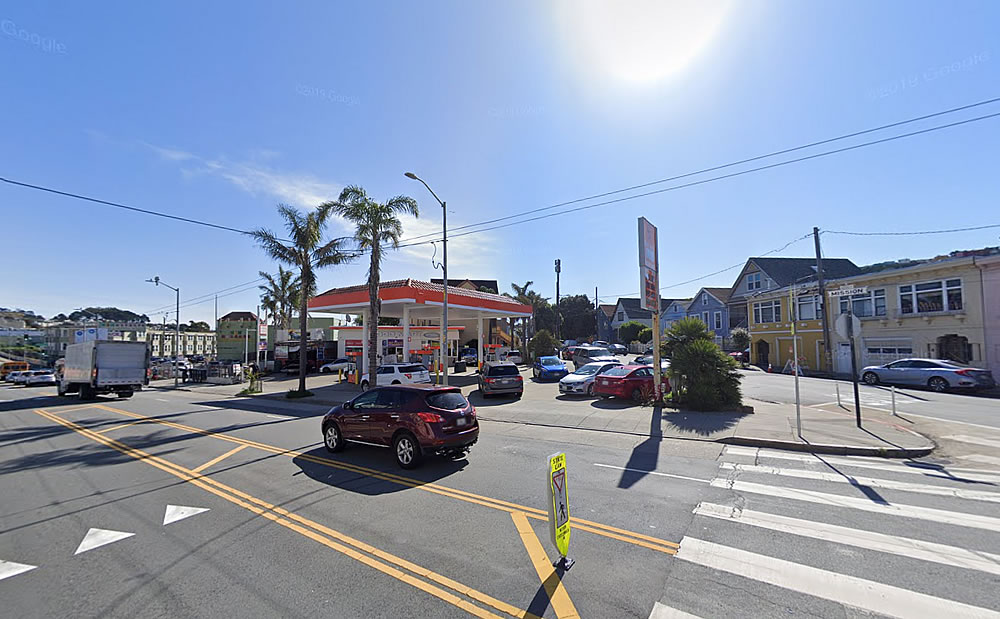 Plans to redevelop the Excelsior District gas station site at 4199 Mission Street, which was purchased for $500,000 in 1998, have been in the works since 2007, at which point a four-story, 40-foot-tall building, with 12 condos over 2,000 square feet of ground floor retail space and a garage for 15 cars was envisioned to rise.
Waylaid by the Great Recession and downturn in the local market, a market which actually started to turn back in 2006 despite numerous protestations at the time, the aforementioned plans were subsequently abandoned. But even bigger plans for the site were recently drawn.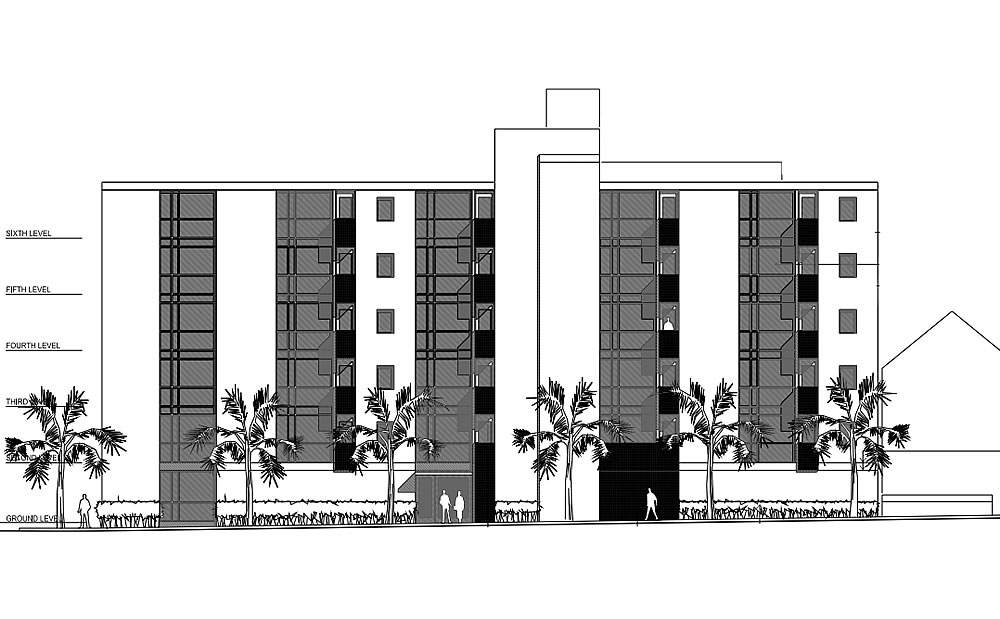 As newly envisioned, a six-story development would now rise up to 65 feet in height across the site, with 40 residential units (a mix of 5 studios, 15 one-bedrooms, 16 twos and 4 threes), off street parking for 6 cars (and 20 bikes) and a small "community room," but no ground floor retail, positioned away from the street.
While technically zoned for only 40 feet in height, the project team is planning to invoke San Francisco's "HOME-SF" program for the extra 25 feet, an approach which San Francisco's Planning Department supports. But Planning has identified a few issues with the draft plans, including the building's overall mass, articulation and street wall. And then there's the precarious state of the current market, once again.
We'll keep you posted and plugged-in.