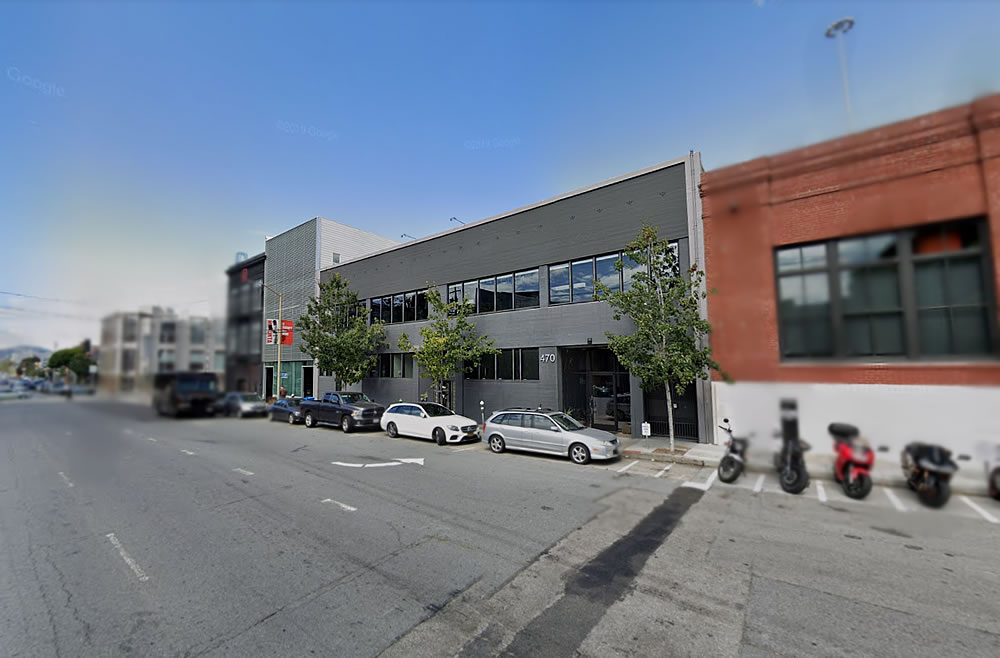 Plans to raze the through-block building at 470-474 Bryant Street, along with the adjacent, but much smaller, modern-looking building at 482 Bryant, are in the works.
And as proposed by Aralon Properties, the property lines for the two parcels would then be redrawn to allow for two slightly offset, but equal-sized buildings to rise up to 85 feet in height across the Central SoMa site, with one 67,303-square-foot building fronting Bryant Street and the other fronting (77) Stillman behind.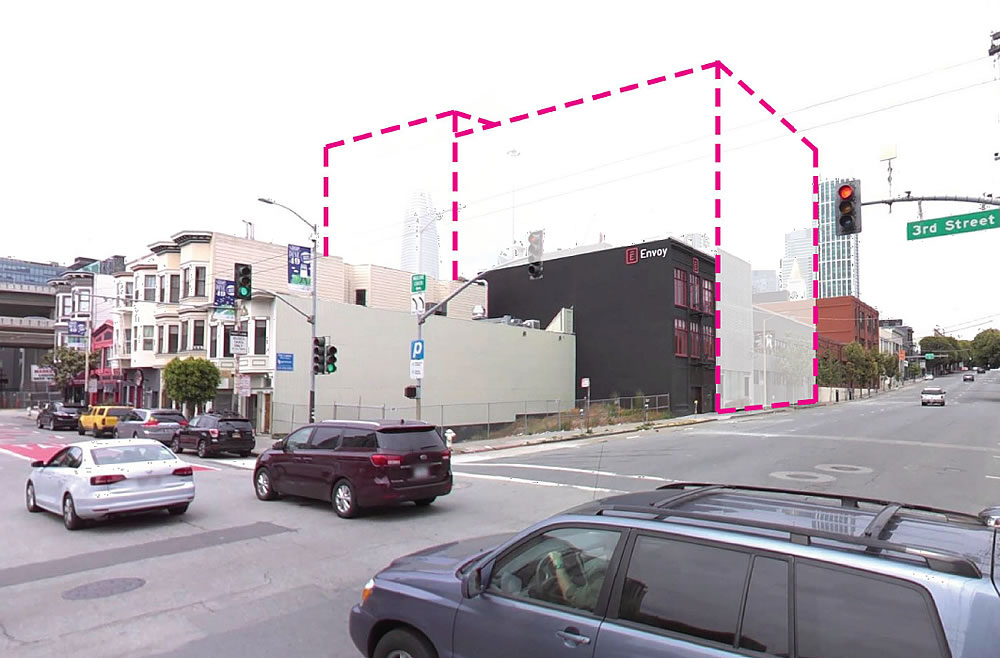 As designed by Woods Bagot, each of the buildings would yield of six stories of new office space over a floor of "PDR" space and stacked parking for 17 cars.
And as the office component of each building has been designed to precisely measure 49,999 square feet, the project team would not need to secure an allocation from the City's effectively depleted pool of allowable office developments that measure 50,000 square feet or more in order to proceed, assuming the proposed approach and lot line adjustments are approved.