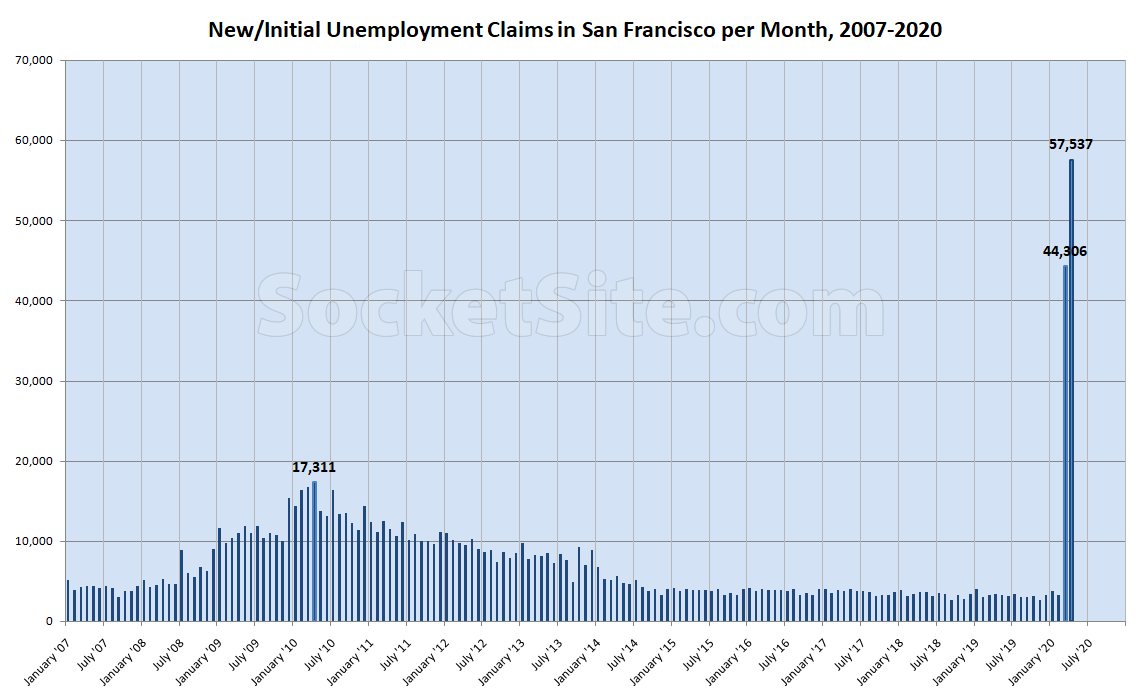 Having already rocketed to over 44,300 in March, versus having averaged around 3,500 a month over the previous six years, the number of San Francisco residents that filed a new/initial unemployment claim climbed to over 57,500 in April, for a total of nearly 110,000 initial claims for San Francisco residents since the start of the year.
As a point of comparison, at the height of the Great Recession, the greatest number of new unemployment claims filed in a single month, in April of 2010, was a little over 17,300, at which point there were a total of 29,000 people collecting unemployment insurance and 42,700 unemployed people in San Francisco overall.
And across the Bay Area, over 440,000 new unemployment claims were filed last month, which was up from 330,000 in March, for a total of nearly 825,000 initial claims since the start of the year.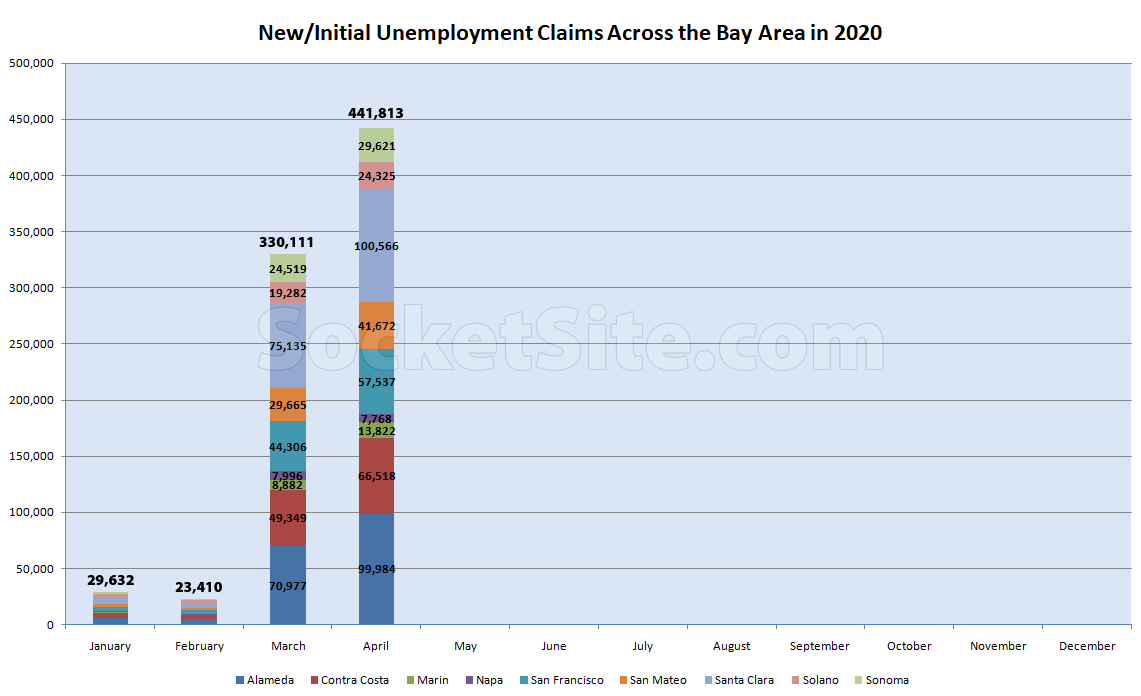 While Marin recorded the biggest month-over-month jump on a relative basis (up 56 percent, from 8,882 to 13,822), Santa Clara Alameda County recorded the biggest increase in the absolute (from 70,997 to 99,984 new claims, an increase of 41 percent). And while the number of new claims in Napa County actually slipped 3 percent, from 7,996 in March to 7,768 in April, the number of new claims last month was still 15 times higher than in February.