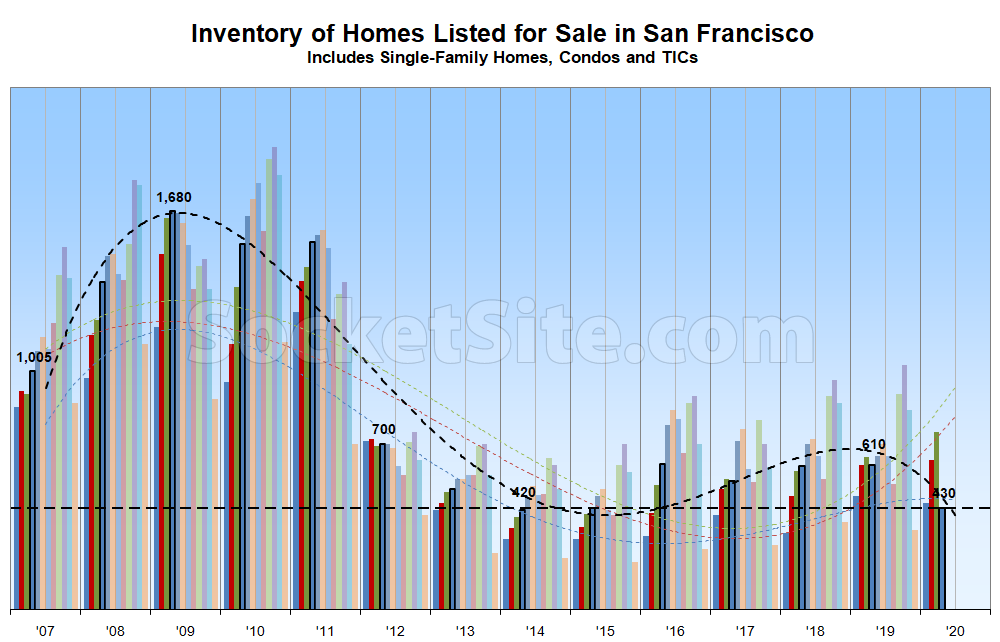 Having ticked up last week, the net number of homes on the market in San Francisco (i.e., inventory) has since held.
That being said, inventory levels in San Francisco, which had hit a 9-year high last month, prior to plummeting in a COVID-19 related hit, are currently down around 30 percent on a year-over-year basis.
But 21.8 percent of the active listings in San Francisco are now sporting reduced list prices versus 11.3 percent at the same time last year.
We'll keep you posted and plugged-in.