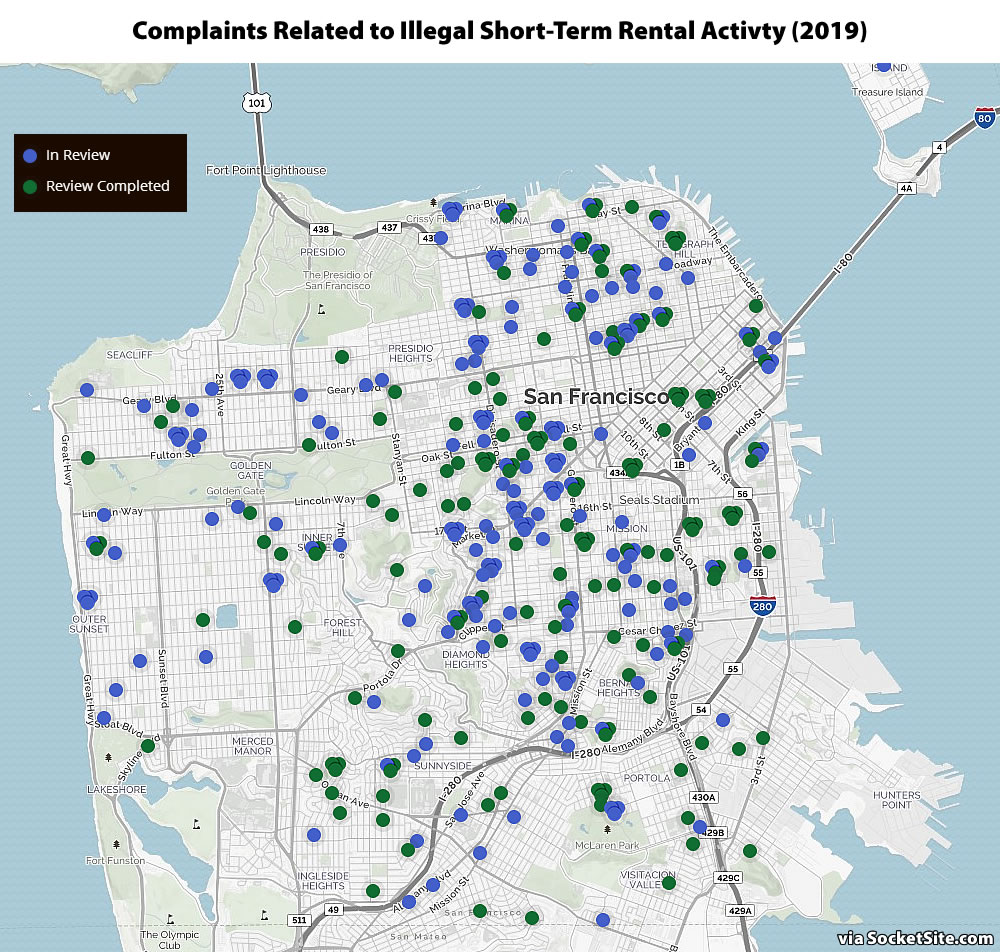 While the number of formal complaints related to illegal short-term rental activity in San Francisco had been on the decline since the second quarter of 2016, following the passage (and eventual enforcement) of San Francisco's short-term rental law, said decline came to end in the second quarter of last year.
In fact, the number of formal complaints in the fourth quarter of 2019 (116) was nearly four times the number in the fourth quarter of 2018. And the total number of complaints last year was over 300 and nearly 30 percent higher than in 2018 (having dropped 50 percent from 2017).
At the same time, while Airbnb hasn't released any official stats, according to a number of plugged-in readers with legally registered units, the impact of COVID-19 is really starting to hit home (in terms of cancellations and a slowdown in reservations).