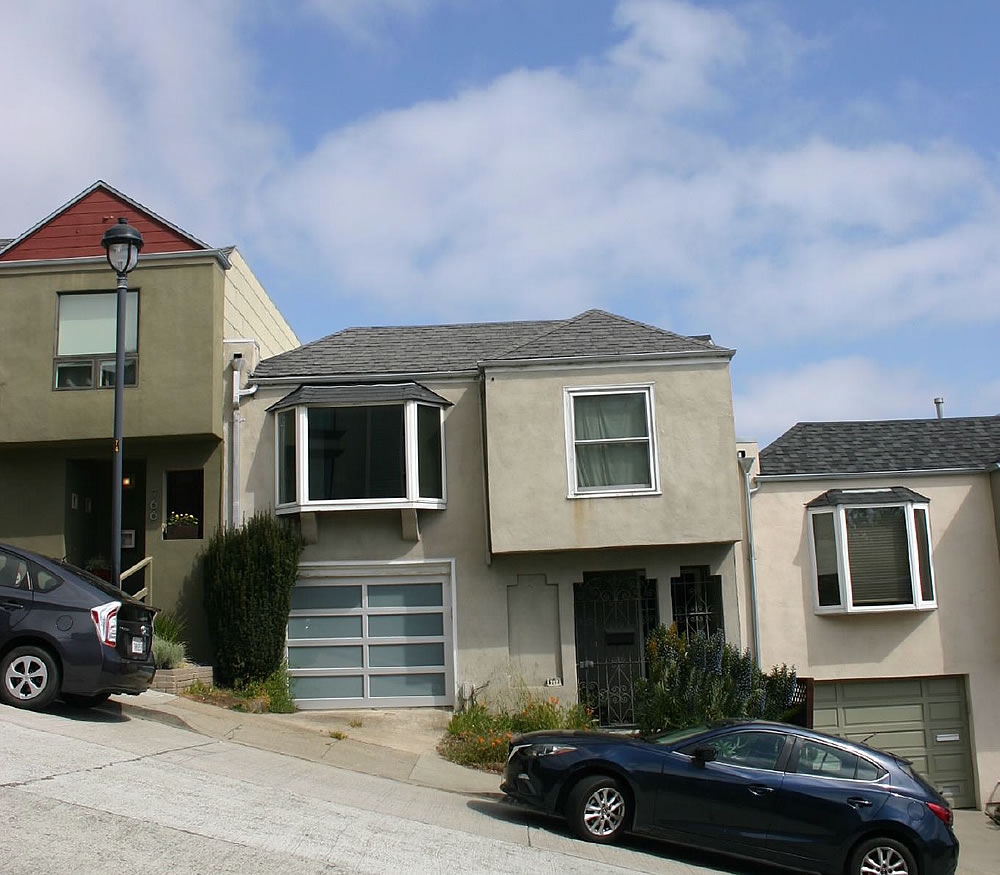 Plans to triple the size of the little 1,093-square-foot, two-bedroom Noe Valley home at 762 Duncan Street have been drawn and environmentally approved, plans which would yield a modern 3,229-square-foot home, designed "to accommodate an elderly parent moving in with the property owners," with a three-bedroom addition atop the home and a new "office"/in-law suite behind a tandem two-car garage as envisioned.
Opposing said vision, however, is the owner of the uphill home, with a stated concern over the loss of natural light to her home's living space and second floor, along with an anticipated "devaluing" of her home from "having to look at [a] 3 story home right up next to [her's]" (not to mention a partial loss of her home's panoramic views).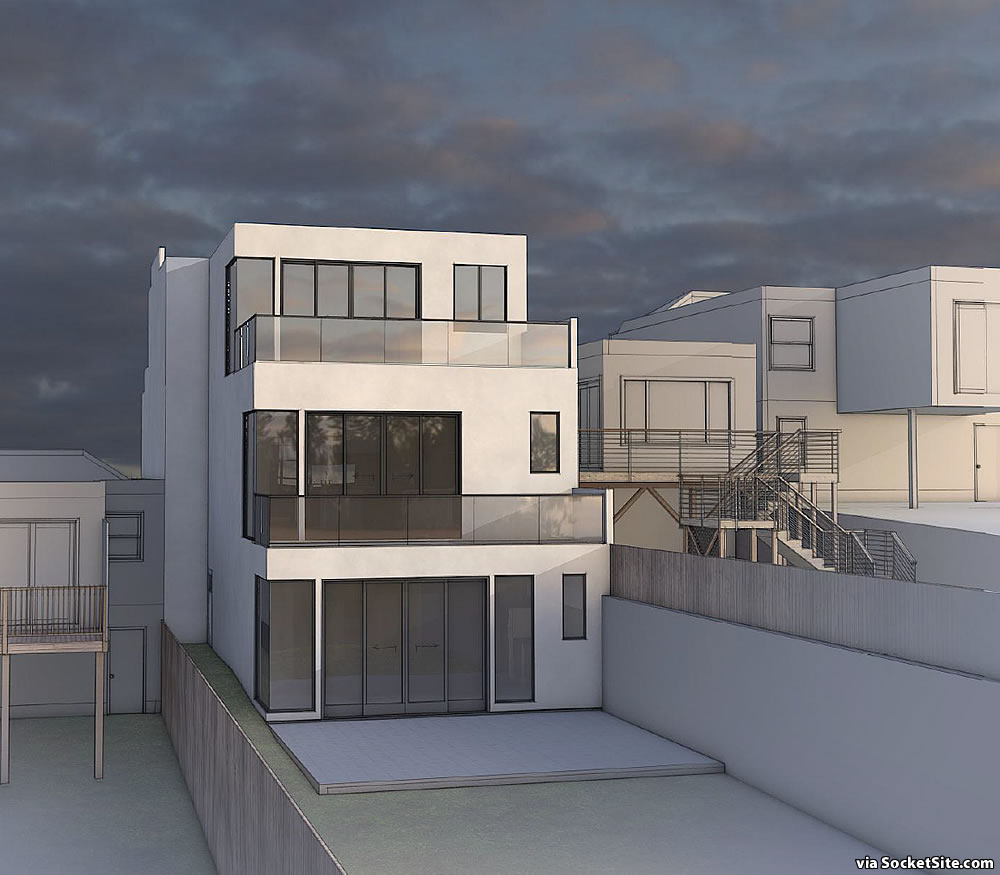 And as such, a Discretionary Review (DR) of the aforementioned plans has been formally requested, with the neighbor seeking to have the second and third floors of the project, which would extend up to 14 feet beyond the end of the neighbor's second floor as currently envisioned, setback an additional 2 to 4 feet (8 to 10 feet from the first floor).