As we first revealed last year:
Plans to raze the 4-story office building at 2233 Post Street, between Scott and Divisadero in Lower Pac Heights, are in the works.

And while the site is principally only zoned for development up to 50 feet in height, plans for a 7-story, mixed-use building to rise up to 75 feet in height upon the parcel, which includes the 29-space parking lot behind the building, along Geary Boulevard, have been drawn.

As designed by RG-Architecture, the development as envisioned would yield 21,000 square feet of replacement office space across the new building's first two floors, with 90 new residential units above, an interior courtyard and a basement garage for 31 cars.

The project team is planning to invoke San Francisco's local density bonus program (HOME-SF) for the additional height and a couple of Planning Code exemptions (required rear yard and open space reductions along with an exposure modification for ten of the units). And as such, 27 of the proposed units would be rented at below market rates.
San Francisco's Planning Department has since completed their preliminary review of the plans. And based upon said review, there are two potential problems for the project as proposed.
As noted by a plugged-in reader last year, there is a historic component to the existing building, which has been formally identified for its association with modern architecture. And as noted by Planning, in order to qualify for the HOME-SF program, "a project must not cause a substantial adverse change in the significance of an historic resource."
In addition, and probably more problematically, the existing use of the building for office space appears to be non-conforming use based on the Zoning District (NC-3) within which the parcel lies.  And "while the existing use(s) within the existing building may be [a] legal non-conforming [use], that status would be lost should the project demolish those uses," and general office space, as the project team appears to envision for the development, is not a conforming use for the property.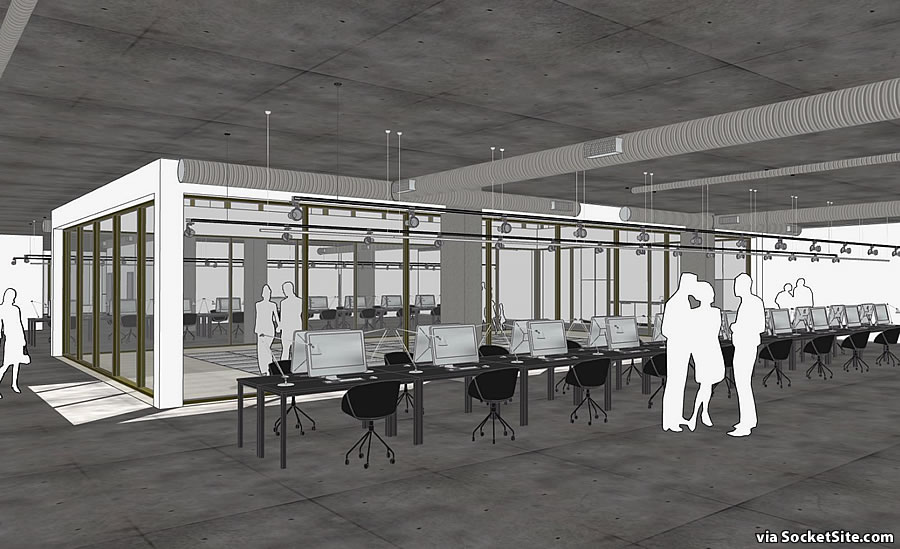 We'll continue to keep you posted and plugged-in.