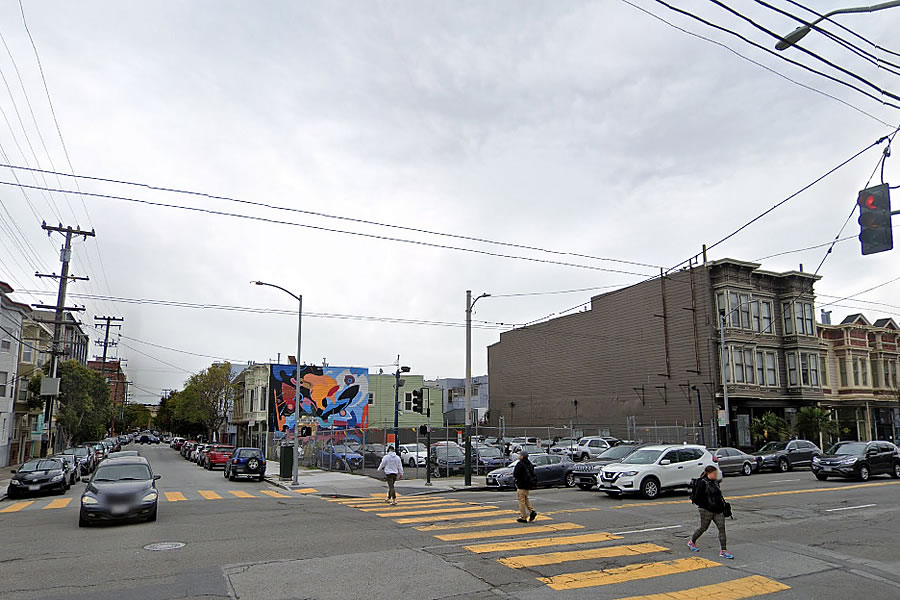 As we first outlined a few months ago, plans for a modern SRO building to rise up to 86 feet in height on the southeast corner of South Van Ness Avenue and 15th Street have been drawn, plans which would yield over 200 beds of mostly market-rate housing, with 154 above-ground, micro-units and 65 "sleeping units" underground.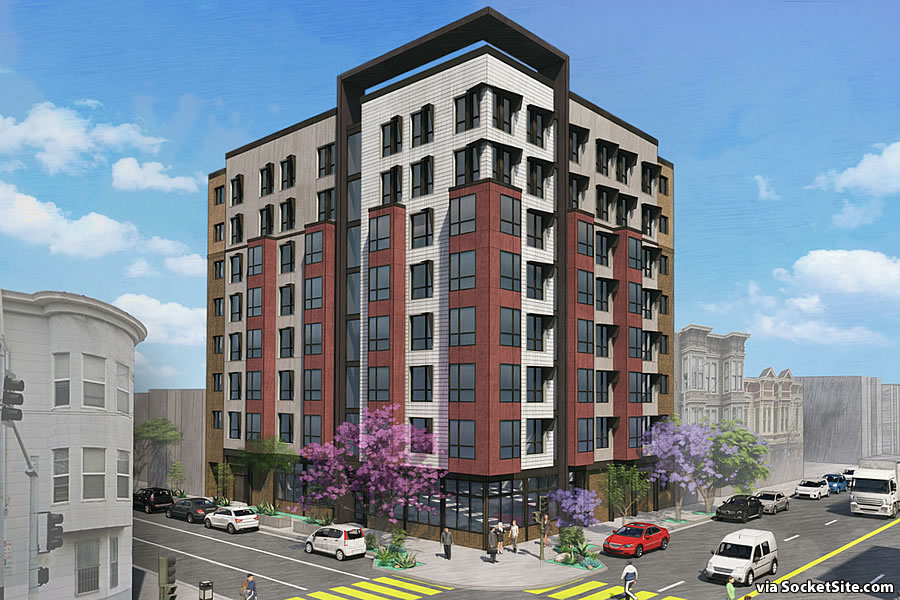 From the project team: "The upstairs bedroom suites will most [closely] resemble a traditional studio apartment and will contain a convertible Murphy bed, full bathroom, compact fridge, sink, and microwave. These bedroom suites surround a common community room on each level. In the basement and sub-basement levels, there will be private sleeping rooms and bunk room arrangements where residents [will] share cooking, hygiene, and leisure spaces."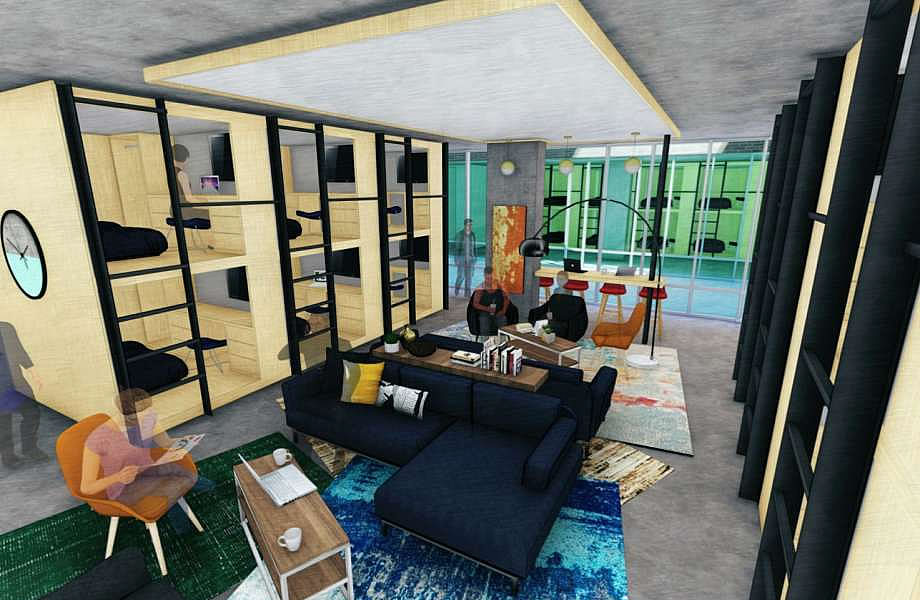 And from the Planning Department's preliminary review of said plans:
"In regards to the basement and sub-basement group housing proposed, San Francisco Department of Building Inspection (DBI) clarified that per Chapter 12 of the San Francisco Building Code Section 1205: "habitable rooms (excluding kitchens, home offices and media rooms) within a dwelling unit or congregate residence shall be provided with natural light by means of exterior glazed openings…"
As such, "the Department does not support the sub-basement units" as envisioned.
In addition, based on the project team's preliminary project application, the Department has estimated that roughly 32 of the units would need to be offered at below market ("affordable") rates as proposed.
We'll keep you posted and plugged-in.