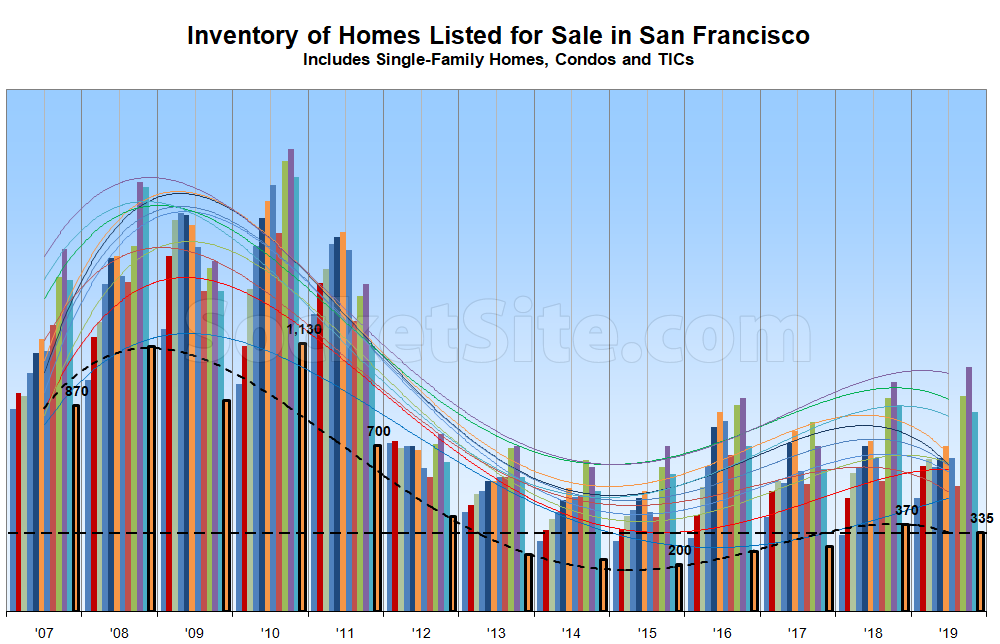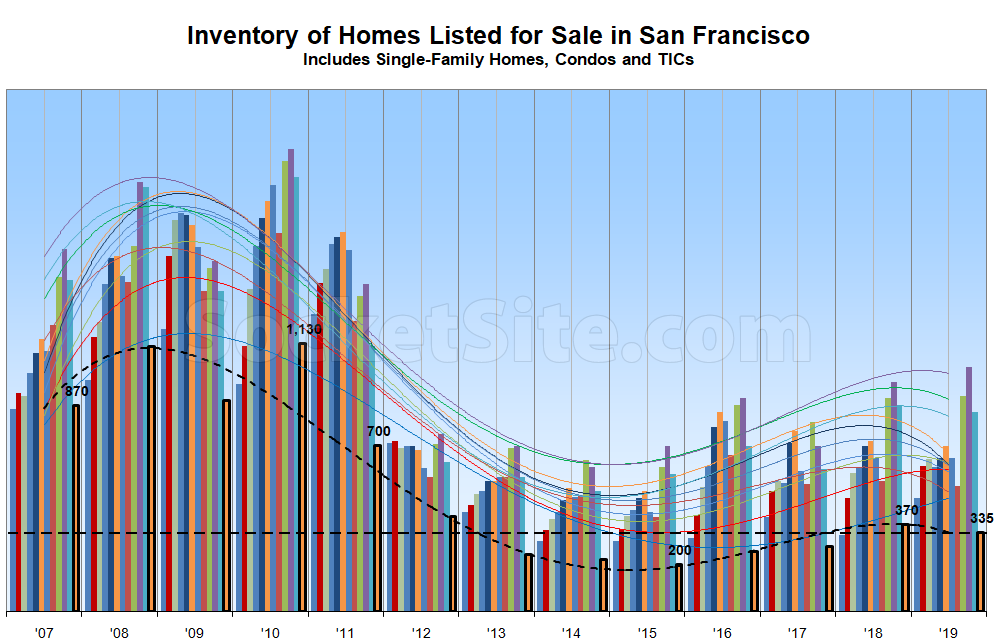 With only a handful of homes having been newly listed for sale over the past week and the seasonal culling of unsold listings – most of which are likely return to the market as "new" in the new year – having peaked, the number of homes officially listed for sale in San Francisco has dropped to 335, which is 9 percent lower on a year-over-year basis but 68 percent higher than at the same time circa 2015.
Of those homes currently listed for sale in the city, roughly 28 percent are now listed for under a million dollars (versus 38 percent at the same time last year) and 26 percent have undergone at least one price reduction (which is the same percentage as at the same time last year).
And while the total number of homes that have sold in San Francisco since the beginning of the year is on track to end the year at an eight-year low, pending sales are currently up around 20 percent on a year-over-year basis which should yield a decent uptick in January sales on a percentage basis. But keep in mind that January is typically the lowest volume month of the year.