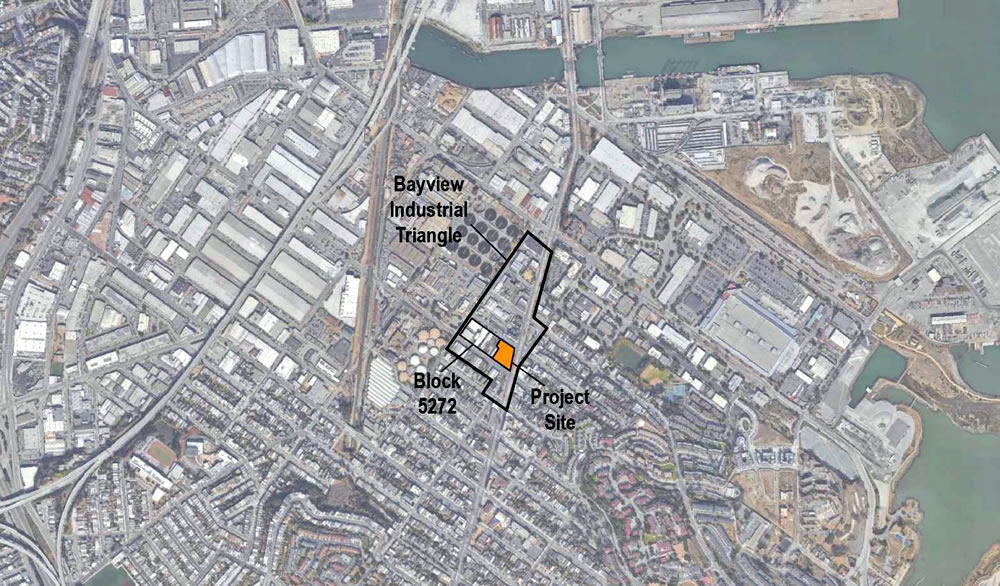 Plans for a six-story, mixed-use development to rise up to 65 feet in height at 4200 Third Street, between Innes and Jerrold Avenues in the Bayview, have been newly rendered and reviewed.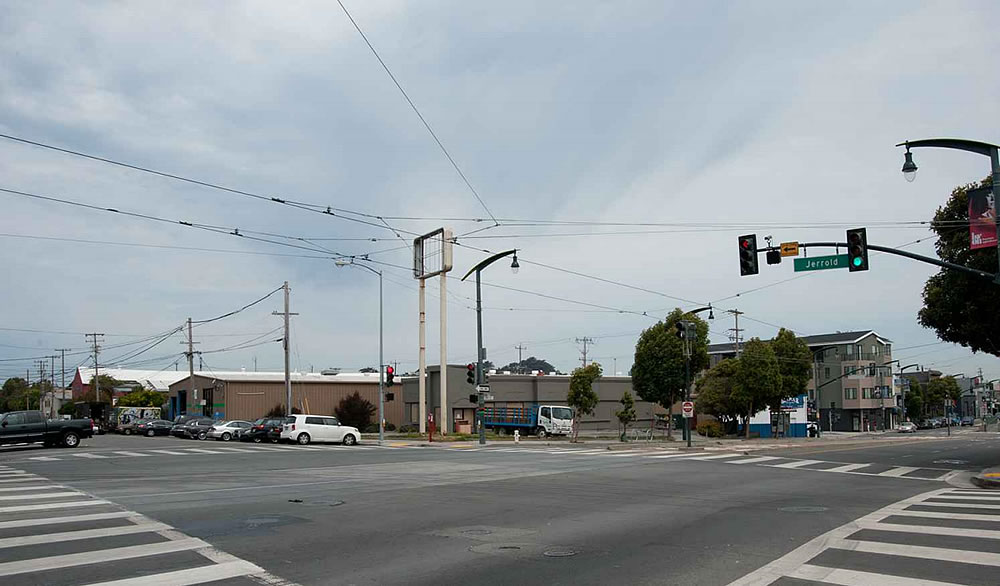 While a portion of the site is zoned for Light Industrial use, a zoning which would currently preclude its redevelopment for housing per the existing Bayview Industrial Triangle Redevelopment Plan, an Area Plan which was adopted back in 1980 and is actually set to expire next June, a variance to allow the full project to proceed as designed and rendered by Workshop1 is expected to be approved by the Commissioners of San Francisco's Office of Community Investment and Infrastructure this afternoon.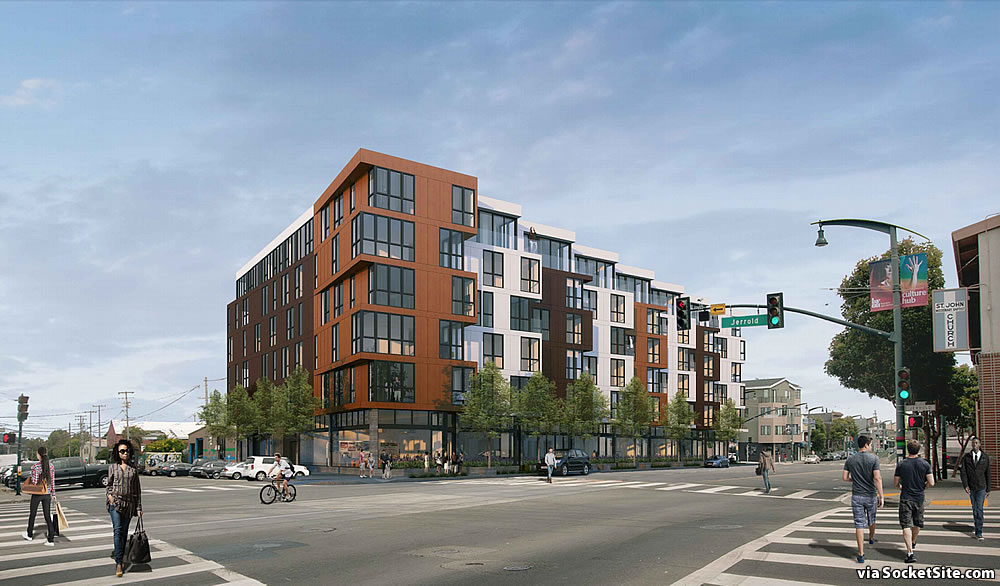 As such, the development could yield 85 apartments – a mix of 20 studios, 35 one-bedrooms, 25 twos and 5 threes – over 6,000 square feet of new ground floor commercial space, tentatively divided into six separate spaces which could be merged, with a garage for 34 cars and a 6,500-square-foot rooftop open space for the residents at 4200 Third Street.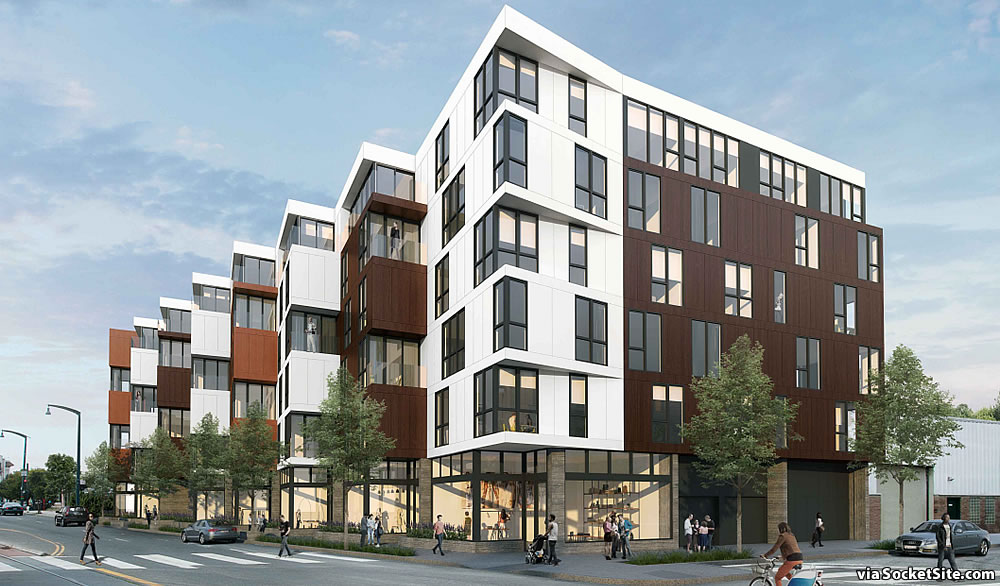 In addition, the project as proposed would yield a suite of streetscape improvements as well, including the planting of new street trees and public benches along Third.