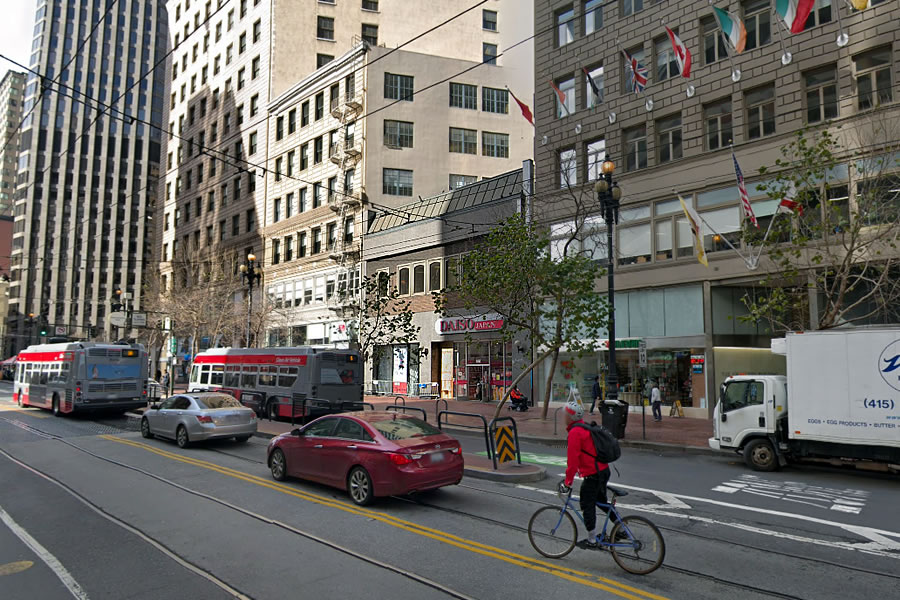 The formal application for a 29-story tower to rise up to 300 feet in height upon the 40-foot-wide parcel at 570 Market Street – an angled 7,000-square-foot lot which stretches to Sutter and upon which the two-story Daiso/Jack's Shoe Repair/ABC Cleaners building current sits – has been submitted to the City for review.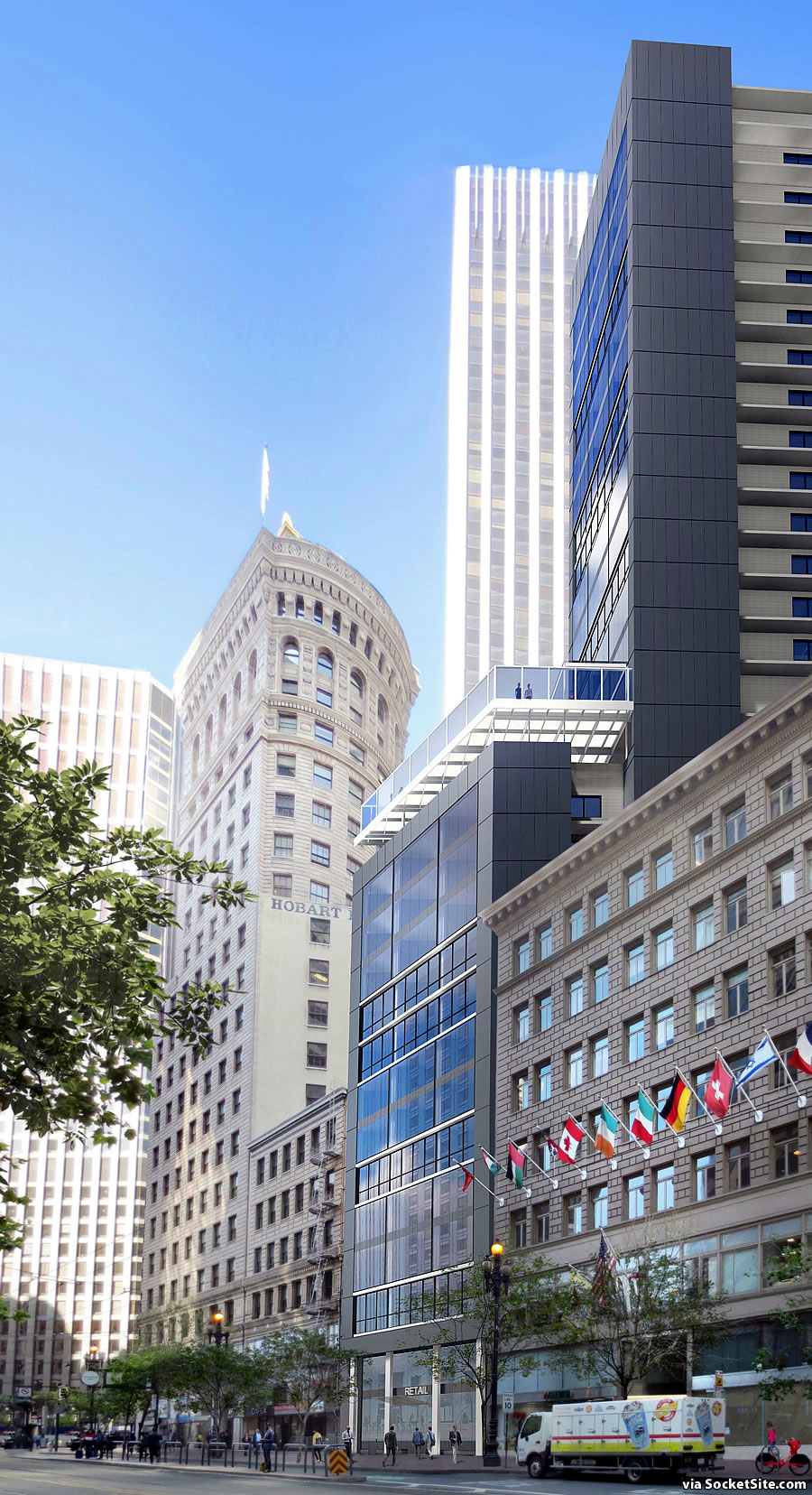 Along with over 5,300 square feet of new retail space fronting Market Street, the development as proposed would still yield a 240-room hotel with its entrance fronting Sutter.
But instead of a required "public open space" (POPOS) being shoehorned into the tower's third floor, as originally envisioned, Stanton Architecture has redesigned the development to feature a 14th floor POPOS terrace, albeit with a (translucent) glass ceiling that would also double as the floor for the hotel's bar-adjacent terrace on the 15th floor.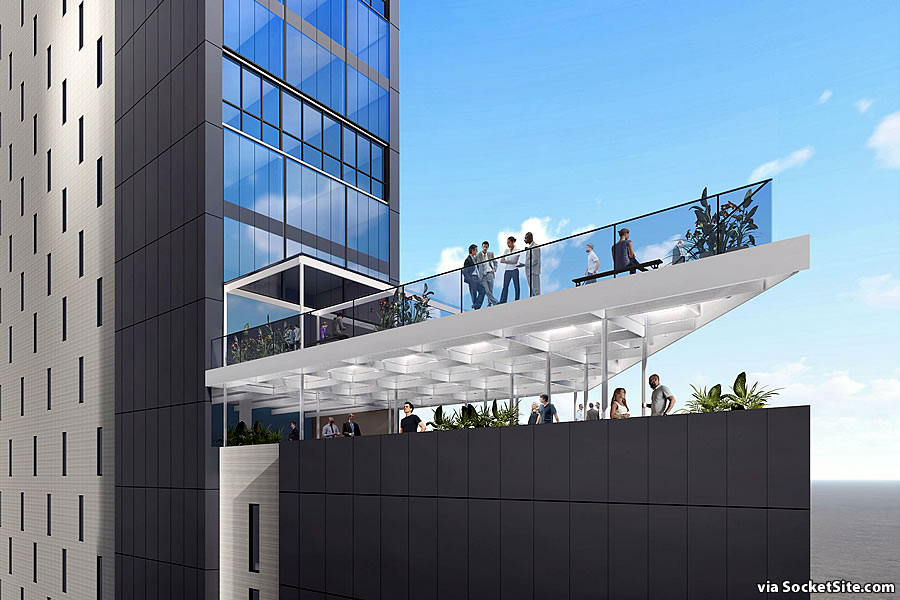 From Planning's review of the preliminary plans for the building, prior to its redesign: "[A]n outdoor POPOS of this kind should be open to the sky to allow for access to sunlight."
We'll keep you posted and plugged-in.