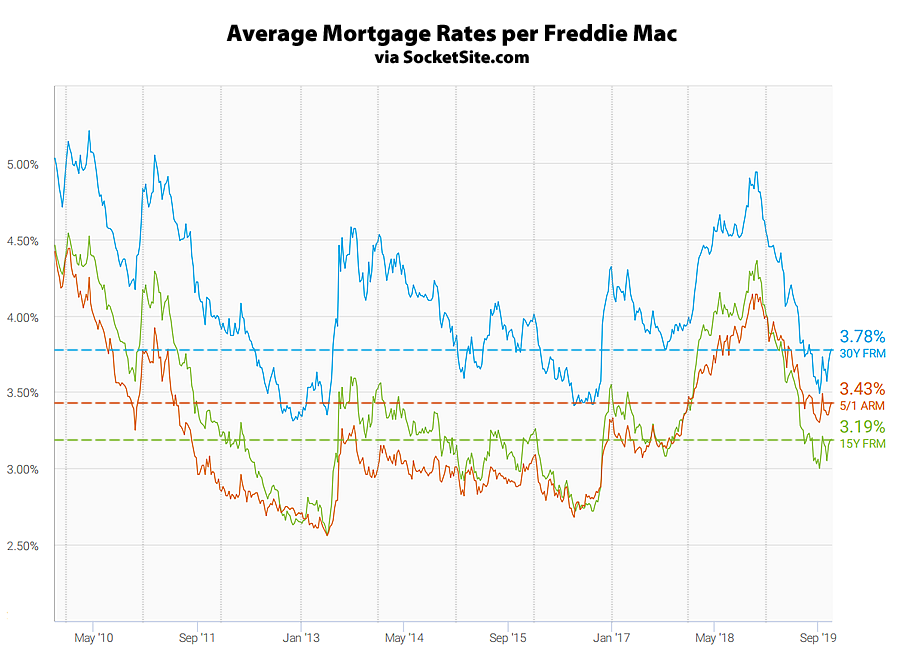 The average rate for a 30-year mortgage inched up another 3 basis points over the past week to 3.78 percent but remains 105 basis points (1.05 percentage points) below its mark at the same time last year, according to Freddie Mac's latest Mortgage Market Survey.
And while the average rate was measured prior to yesterday's rate cut by the Fed, the yield on the 10-year treasury, which drives the 30-year rate, was little moved following the Fed's announcement (which was nearly certain and mostly priced in).  That being said, the yield on the 10-year treasury has since dropped 10 basis points. And if the dip sticks, it should drive the 30-year rate down as well.
With respect to the Fed, it's currently not signaling any additional cuts unless the economy demonstrably weakens.  And according to the futures market, the probability of another cut over the next twelve months is currently hovering around 75 percent, tipping above 50 percent by the end March.