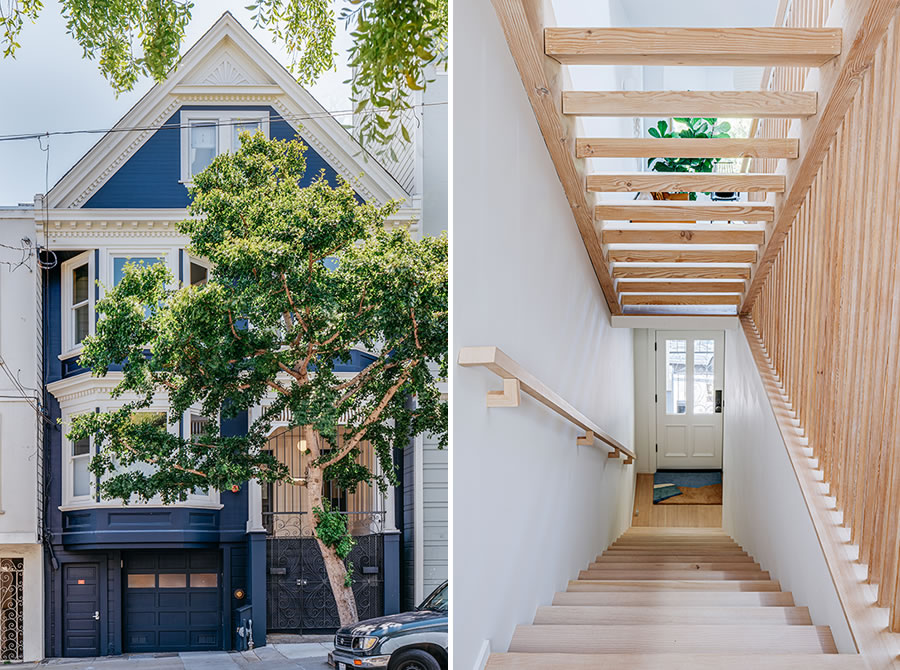 Purchased as a 1,500 square-foot condo with an uninhabitable attic for $910,000 back in 2011, the top two floors of the Mission Dolores Victorian at 1983-1985 15th Street have since been transformed into an award-winning modern "Nordic" dwelling by Mork Ulnes Architects.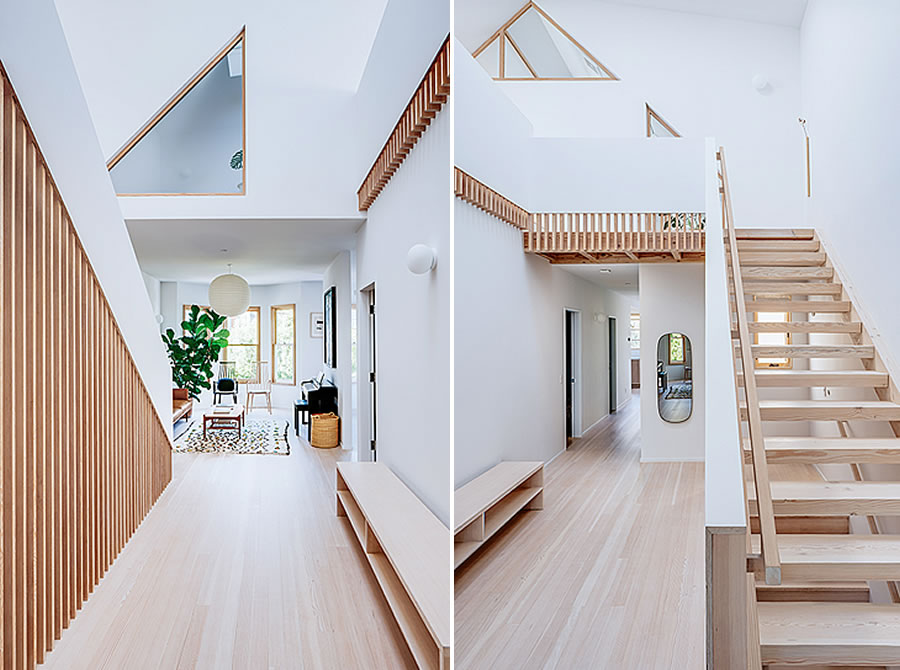 Completed in 2017, the now nearly 3,000 square-foot, four-bedroom flat features a new double-height grand atrium; semi-transparent partition walls; Douglas Fir flooring, shelving and cabinetry; and Scandinavian casework throughout.
And having been featured on the AIA's tour of San Francisco homes last year, the rather spectacular flat at 1985 15th Street is now on the market with a $2.995 million price tag.