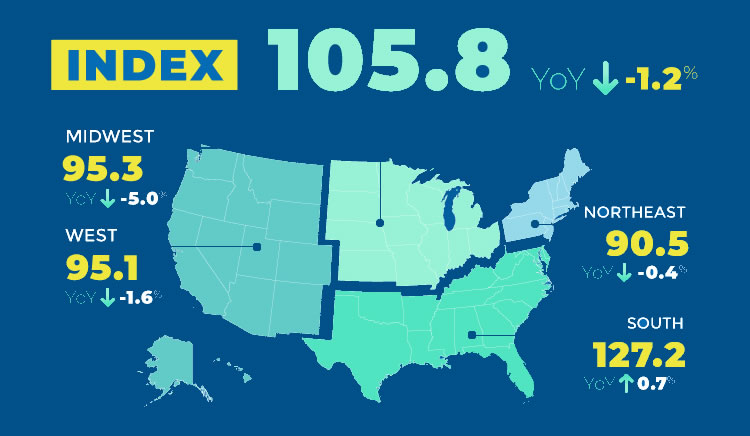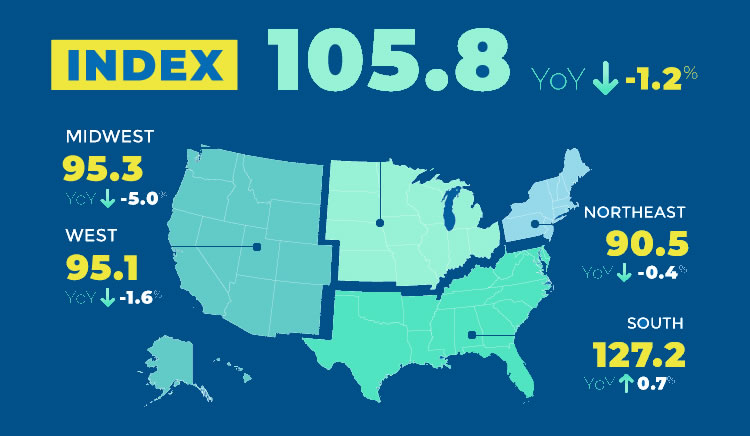 Having slipped 1 percent in February, the National Association of Realtors Pending Home Sales Index, for which 100 denotes "an average level" of activity, ticked up 3.8 percent in March to 105.8 but remains 1.2 percent lower on a year-over-year basis and 5.8 percent below a cyclical high of 112.3 recorded in early 2017.
At the same time, the inventory of homes on the market at the end of March ticked up 3.1 percent to 1.68 million homes, which is 2.4 percent higher versus the same time last year.
And out West, the regional Pending Home Sale Index jumped 8.7 percent in March to 95.1 but remains 1.6 percent below its mark at the same time last year.