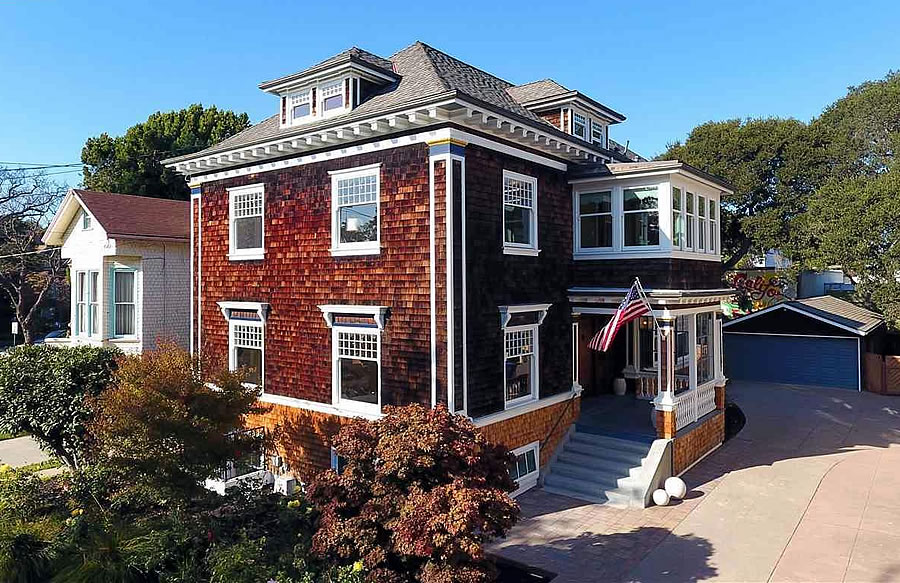 Built on Alameda's Gold Coast back in 1903, the year after a new shipping canal turned the former East Bay peninsula into an island, the 4,700-sqaure-foot home at 1405 San Antonio Avenue sold for $2 million in October of 2015 having been well kept by the same family for five generations.
Since seismically upgraded, expanded to 6,465 square feet of finished space, and renovated with high-end finishes, while maintaining its ethos and warmth, throughout, the home returned to the market priced at $3.4 million in October of last year.
Reduced to $3.2 million after two weeks on the market, to $3.0 million in mid-November and then to $2.9 million at the beginning of this year, the sale of 1405 San Antonio Avenue has just closed escrow with a contract price of $2.75 million or roughly $409 per remodeled square foot.
But having been re-listed for "$2.695 million" as of this morning, the sale will be considered to be "over asking," and with only "1 day on the market," according to all industry stats and aggregate reports.
And while today's sale price is nearly 40 percent ($750K) more than the sellers paid for the property back in the fourth quarter of 2015, that's not accounting for the additional investment to expand and improve the property, an additional investment which totaled over $1.5 million according to the seller and listing agent's copy.