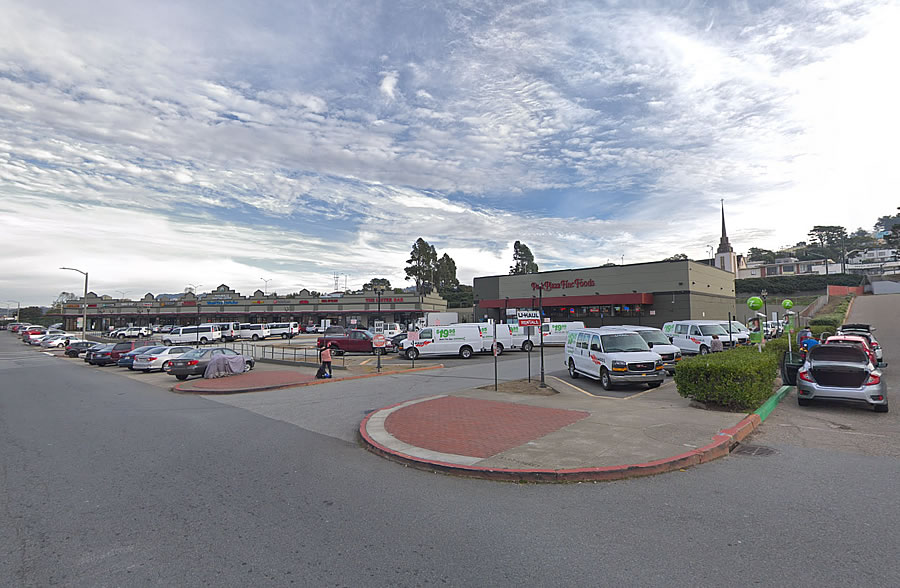 With the master plan for redeveloping Parkmerced having been drawn, approved and underway, new plans to raze the adjacent Parkmerced Shopping Center at 33-85 Cambon Drive, which backs up to 19th Avenue, have now been drafted as well.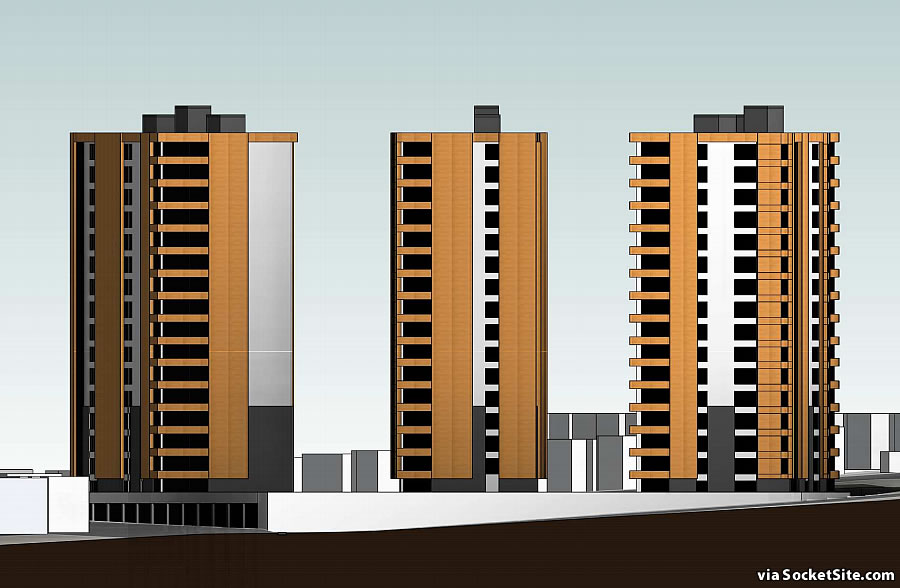 And as roughly rendered by Costa Brown Architecture, above and below, three 17-story towers would rise up to 174 feet in height upon the site.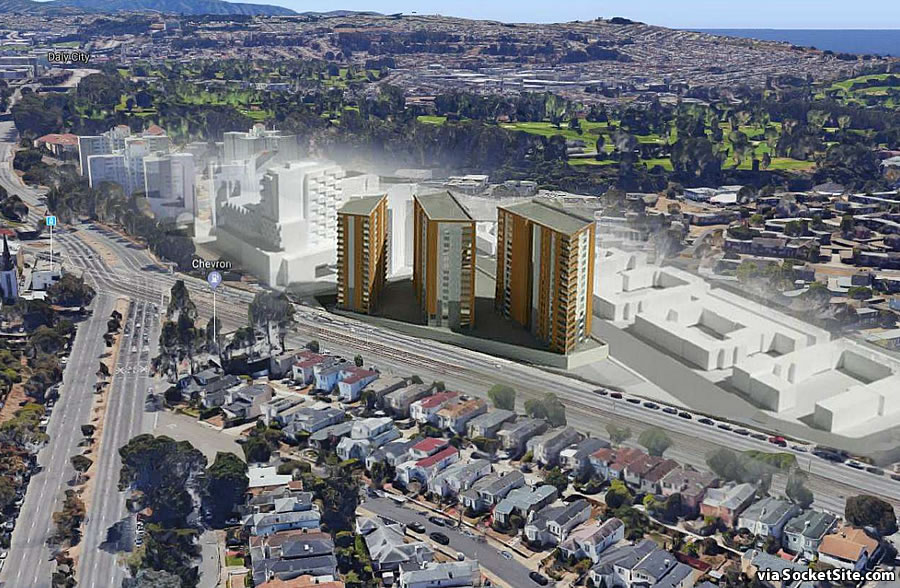 As envisioned, the "Park Heights" development, for which the site's zoning, which is currently limited to 105 feet in height, would need to be changed, would yield 576 units of market rate "senior housing" (a mix of 32 studios, 384 one-bedrooms and 160 twos) over 77,000 square feet of new commercial space (which is roughly three times as much commercial space as currently exists), with an underground garage for 330 cars (including 176 parking spaces for the new residences).
Plans for a 195-unit residential development on the shopping center site were abandoned back in 2009. We'll keep you posted and plugged-in.