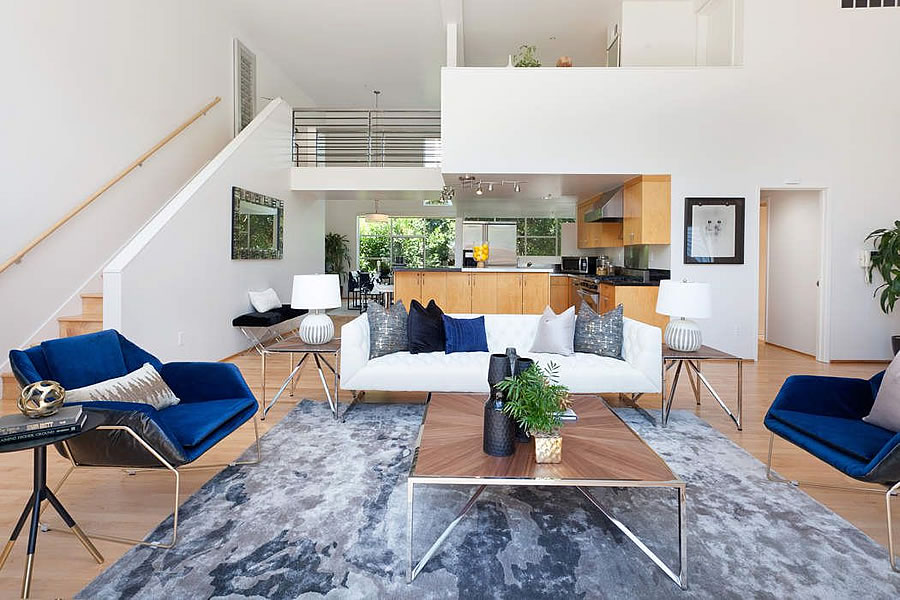 Designed by Adele Naude Santos, blending raw concrete walls with modern finishes, walls of windows, tiered ceiling heights and a "massive, sun-filled west facing deck" extending its living area, the 2,100-square-foot, two-bedroom loft at 236 Ritch Street traded for $1.895 million in the fourth quarter of 2014.
This past May, the unit returned to the market priced at $2.45 million, a sale at which would have represented total appreciation of 29.3 percent for the "Sophisticated Live/Work Loft" with a deeded parking space since the end of 2014, or roughly 7.4 percent per year, on an apples-to-apples basis.
And having been reduced to $2.25 million in September, and then reduced to $1.95 million in October, the sale of 236 Ritch Street has now closed escrow with a contact price of $1.85 million, down 2.4 percent on an apples-to-apples basis versus the fourth quarter of 2014.