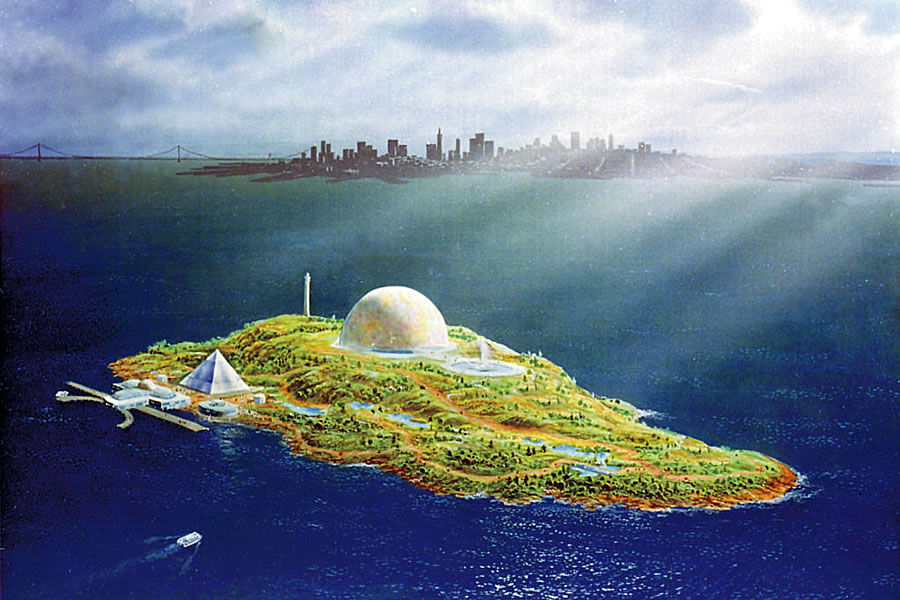 Having failed back in 2008, a ballot initiative which aims to transform Alcatraz Island into a "Global Peace and Creative Art Center" has been re-drafted and is positioning to qualify for this November's election.
If adopted, the measure would make it the official, but non-binding, policy of the City and County of San Francisco "to support and facilitate the acquisition of Alcatraz Island" for the express purpose of transforming the island into the aforementioned peace and arts center.
Keep in mind that Alcatraz Island, which garners well over a million paying visitors a year, is Federal land and would need to be declared as surplus property by the federal government prior to being sold to the City. In addition, prior to disposing of the property, federal law suggests that the government would first need to evaluate using the island to house the homeless.
The ballot measure managed to receive over 54,000 votes in favor of the initiative back in 2008, roughly 28 percent of the vote.