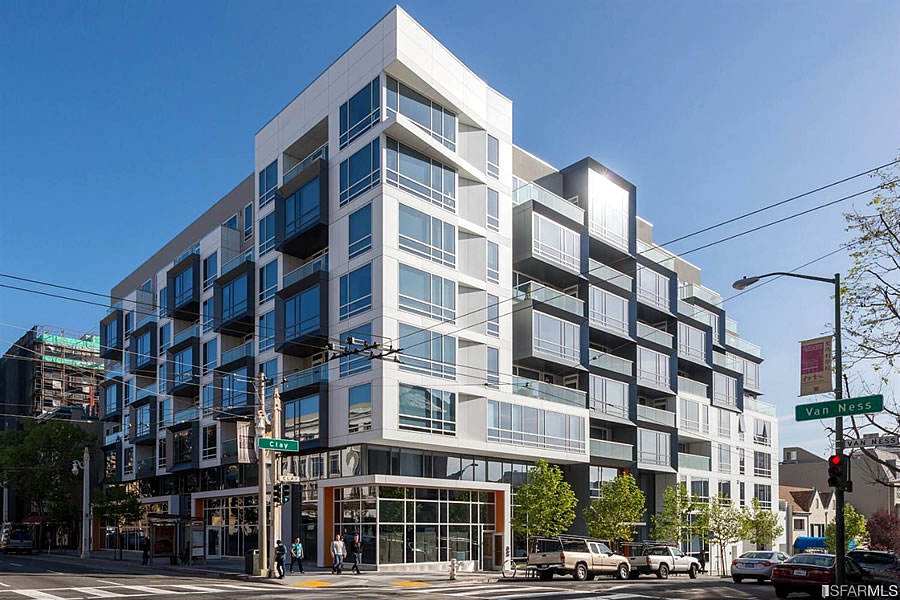 Having sold as new for $1.235 million in March of 2014, the 1,143-square-foot unit #511 at 1788 Clay Street (a.k.a. Marlow) has just traded hands with a $1.48 million contract price.
And yes, on a straight line basis, that's "up 19.8 percent!" since the first quarter of 2014.
But in May of 2016, the "engaging, modern 2 bedroom + den, 2 bathroom home," with "a prime Nob Hill location, a wonderful 5th floor elevation with panoramic views and balcony, and premium finishes and appointments," traded hands with a $1.565 million contract price as well.
In other words, and more accurately, while the two-bedroom unit appreciated 26.7 percent from 2014 to 2016, despite the short-term hold (as is typical in an appreciating market), it actually depreciated 5.6 percent from 2016 to today on an apples-to-apples basis (as is typical when the market is in decline).