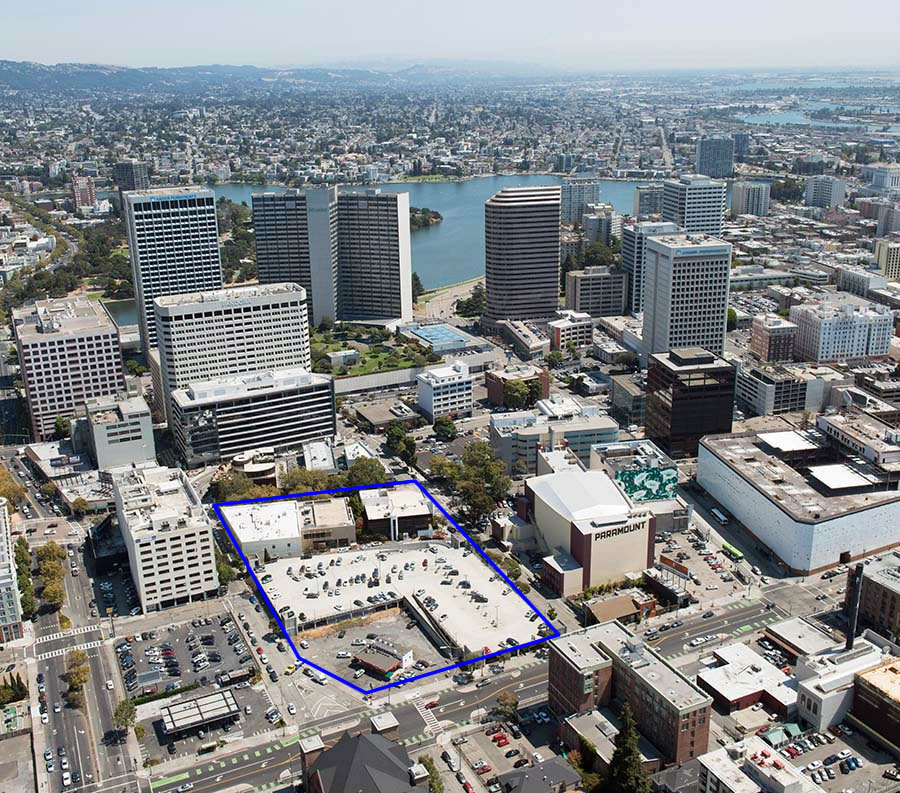 From the Oakland Heritage Alliance, which echo the thoughts of the Oakland Landmark Preservation Advisory Board, with respect to the block-sized "Eastline" development that's proposed to rise across the entire 3-acre Uptown Oakland block bounded by Telegraph, Broadway, 21st and 22nd Streets:
Overall, Oakland Heritage Alliance would like to express some dismay at the minimal consideration given to the historic context of the project, and at the inadequacy of the suggested mitigations to be required. We believe that the massing of this project is problematic in all proposed configurations. While we accept that the project proponent may eventually decide to build something at smaller size, such statements are too vague to mitigate what could be an enormous impact on several outstanding historic resources, such as the Paramount Theatre, the Breuner's Building, the First Baptist Church, the former YMCA on Telegraph, nearby historic districts, and smaller-scaled buildings across Broadway and Telegraph.
From Oakland's Planning Department in response:
This comment is noted; however, it pertains to the design of the project and not to the adequacy of the Draft [Environmental Impact Report for the project]. As further discussed…the project would not materially impair either directly or indirectly any of the immediately adjacent or nearby historic resources. The massing and scale of the project will be addressed in the design review process which includes public hearings and opportunities for the public to comment.
And with that in mind, the public hearing at which the Final Environmental Impact Report for the development at 2100 Telegraph could be approved, along with the project in general, has been scheduled for July 18.
Whether the project team plans to pursue a mixed-use development with 880,000 square feet of large-floor-plate office space (which could accommodate around 4,500 tech workers), a 397-foot tower with 395 residential units and 85,000 square feet of street-level retail with six levels of parking for 1,750 cars on the site, or an "all office" scenario rising up to 420 feet in height (which would yield 1.6 million square feet of office space over 72,000 square feet of ground floor retail and six levels of parking with 2,050 spaces for both public and private use), has yet to be revealed.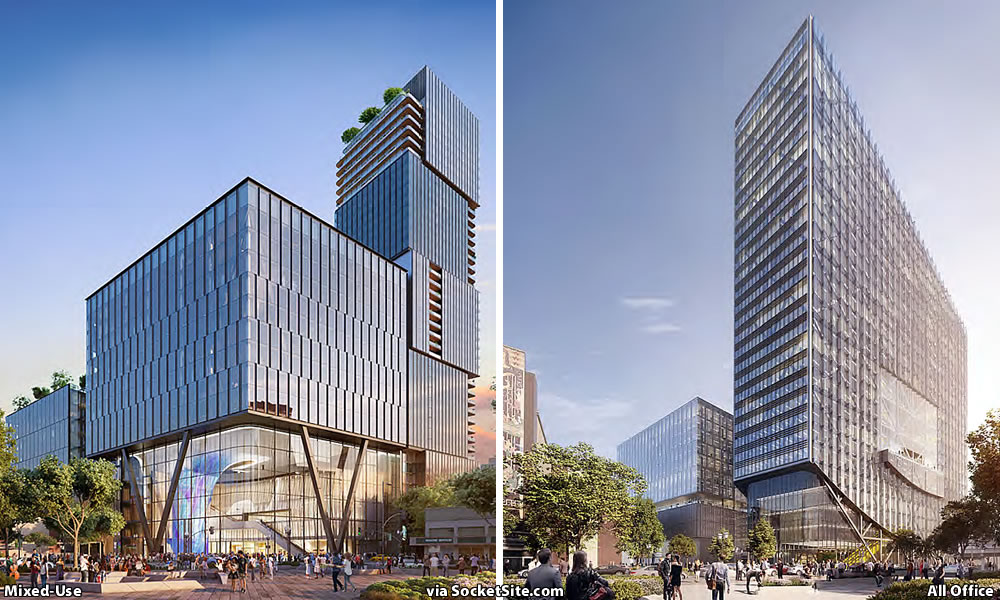 We'll keep you posted and plugged-in.