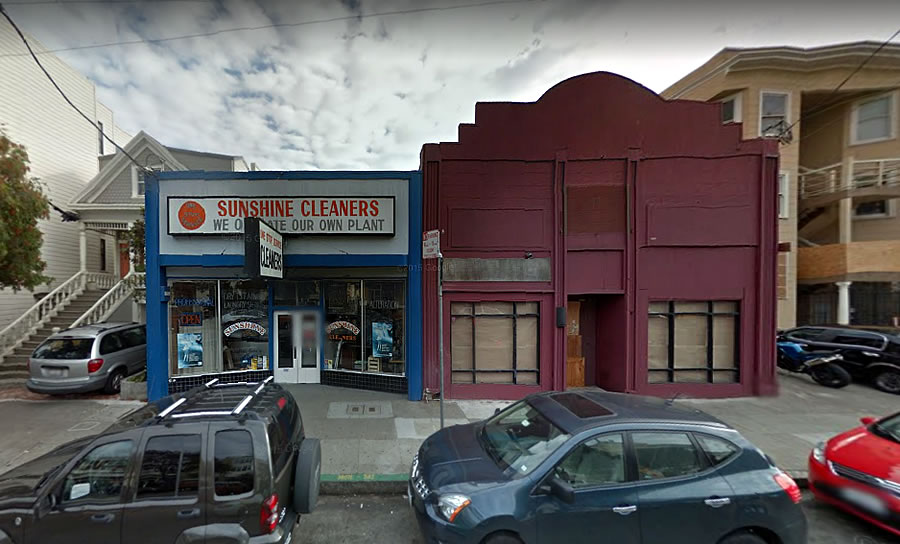 Plans to raze the Sunshine Cleaners at 1735 Fulton Street, along with the former Poleng Lounge/Storyville Jazz Club building next door, a few doors down from Papalote and Barrel Head Brewhouse, are moving forward with the formal application to entitle the development having now been filed by the project team.
As proposed, a contemporary four-story building designed by Ian Birchall and Associates, with nine (9) condos over a ground floor restaurant and basement garage for 14 cars, would rise up to 40 feet in height upon the Western NoPa block.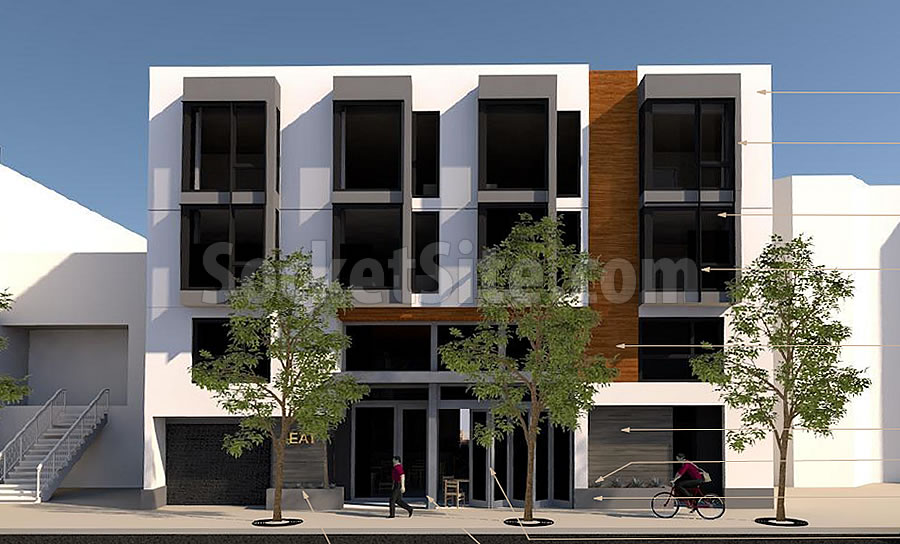 The residential units, a mix of two two-bedrooms, six threes and one four, would average around 1,350 square feet apiece. And the 5,100-square-foot restaurant space includes a large outdoor patio at its rear.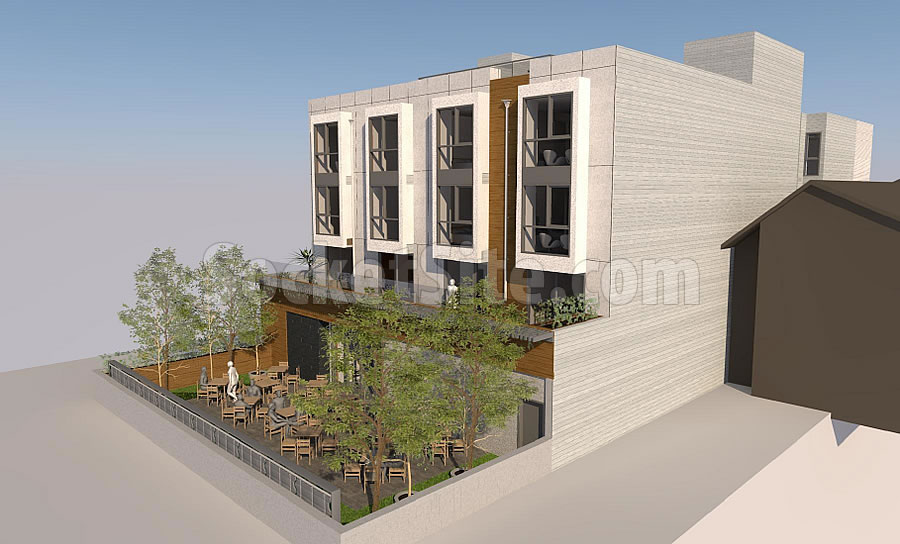 We'll keep you posted and plugged-in.