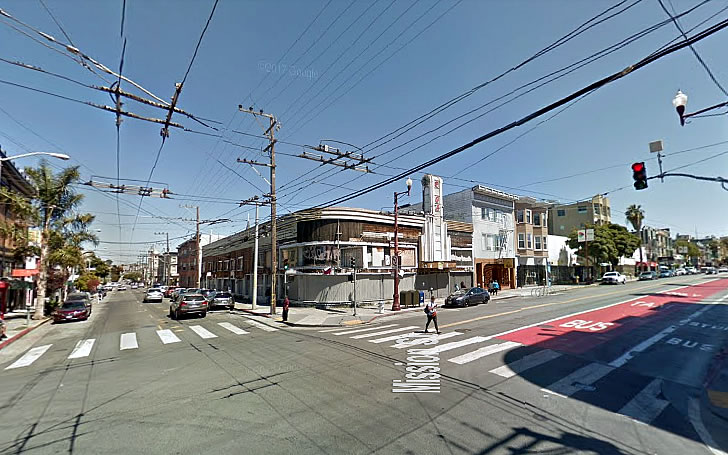 The formal plans to add six stories and 48 below market rate (BMR) condos atop the dilapidated two-story commercial building on the southeast corner of Mission and 18th Streets have been drafted by Gelfand Partners Architects for the Mission Economic Development Agency (MEDA) which managed to acquire the Mission District site at the end of last year.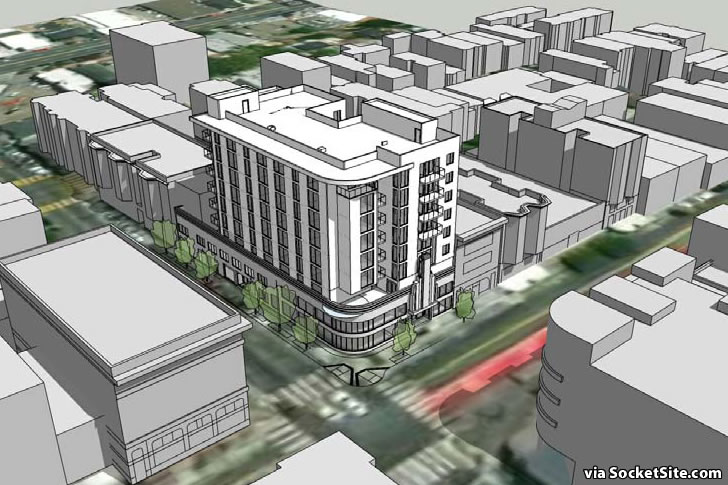 The proposed addition would rise to a height of 95 feet, leveraging the State's Density Bonus Program to build above the 65-foot height limit for the site as currently zoned.
The ground floor of the building is slated to become a childcare center run by Mission Neighborhood Centers (MNC) while the building's current second floor turned mezzanine, with double-height ceilings, would be occupied by Dance Mission Theater with a dance studio in the basement as well.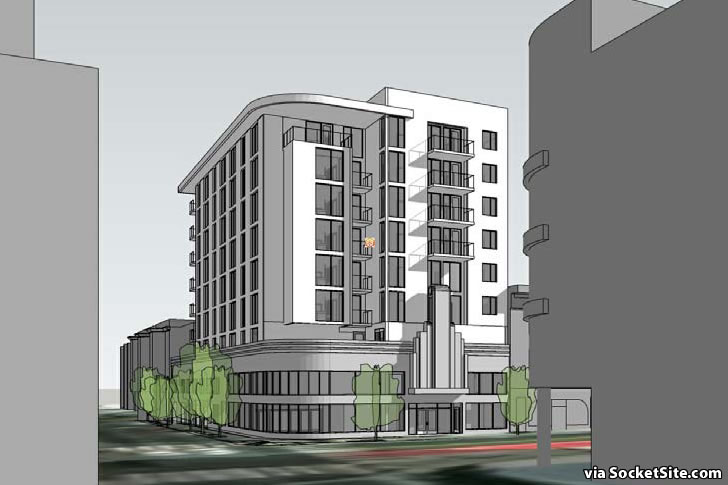 In terms of the proposed affordability levels of the 48 BMR condos, the lobby for which would be off Mission, under the building's restored vertical tower marquee, seven (7) would be set aside for those making up to 80 percent of the Area Median Income (AMI), six (6) would be available to households making up to 105 percent of the AMI, twenty-nine (29) for those making up to 120 percent of the AMI, and six (6) would be priced for those making up to 130 percent of the AMI.
And in terms of parking, a storage room in the basement has been designed to accommodate up to 63 bikes.