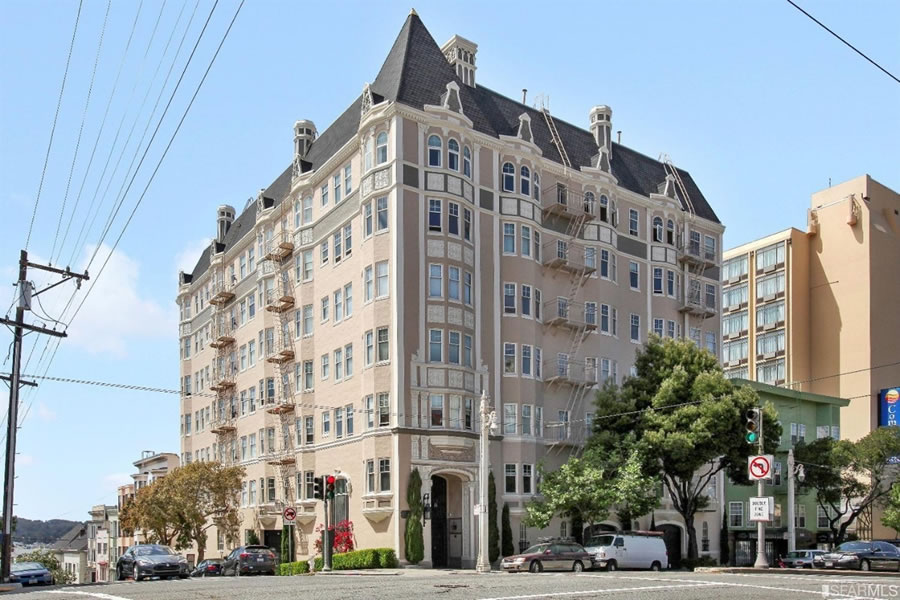 Purchased for $575,000 in June of 2016, the 551-square-foot studio #403 at the Marina Chateau (2701 Van Ness Avenue) returned to the market listed for $610,000 in January.
The unit, which is outfitted with a Murphy Bed, features a distinct dining area, kitchen, walk-in closet and a custom tiled bath (but no parking).
And the sale of 2701 Van Ness Avenue #403 has now closed escrow with a reported contract price of $630,000, an apples-to-apples gain of 9.6 percent over the past 20 months or roughly 5.4 percent per year for the entry-level unit with HOA dues of $553 per month.