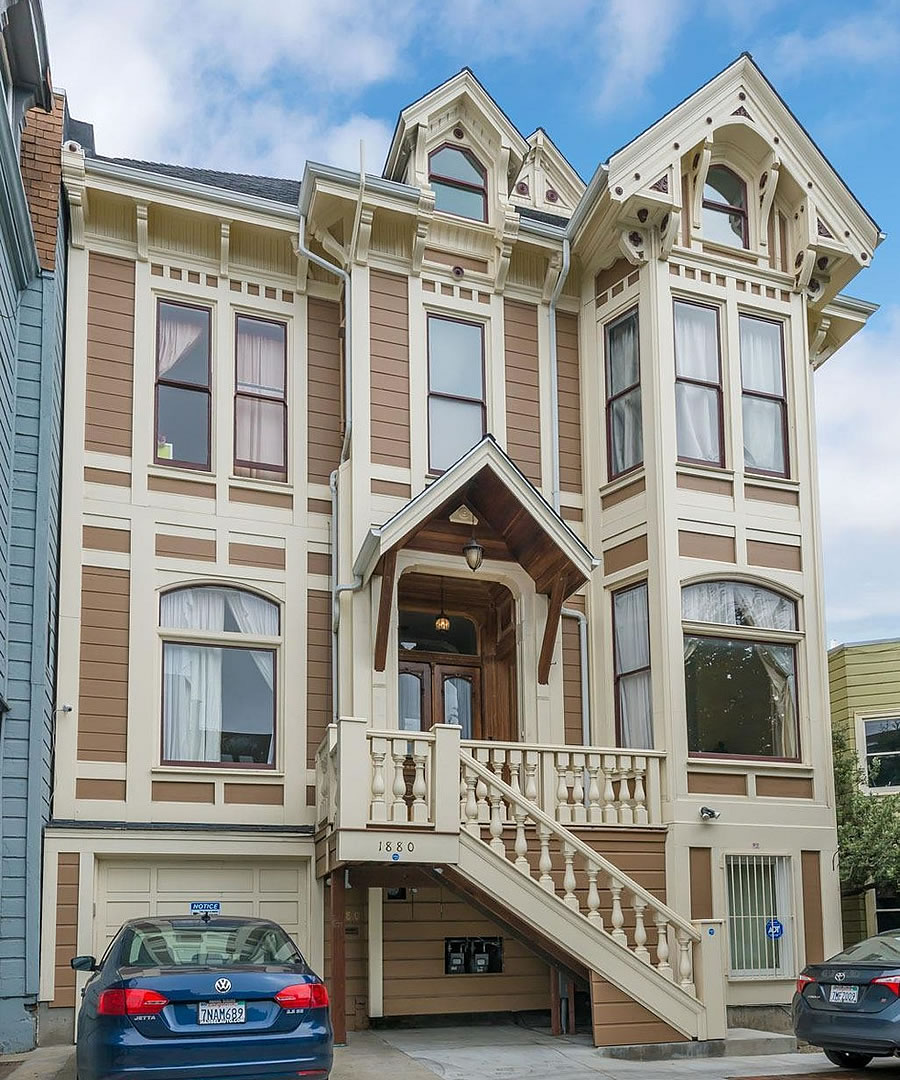 Purchased by a venture capitalist for $3.98 million in August of 2015, the 7,500-square-foot Victorian at 1880 Turk Street has been serving as the headquarters and crash pad for a number of said VC's startups, including the cryptocurrency company Bread(wallet).
Returned to the market listed for $4.8 million last march, a sale at which would have represented total appreciation of 20.6 percent, or roughly 12.6 percent per year, for the 9-bedroom "Victorian mansion like no other," with the "potential to add [even] more bedrooms," the list price for the mansion was reduced eight times over the past year.
And with a price which was changed to $3.95 million this past January, the sale of 1880 Turk Street has now closed escrow with an "over asking" contract price of $4.0 million, representing total appreciation of $20,000 (0.5 percent) for the property on an apples-to-apples basis since the third quarter of 2015.