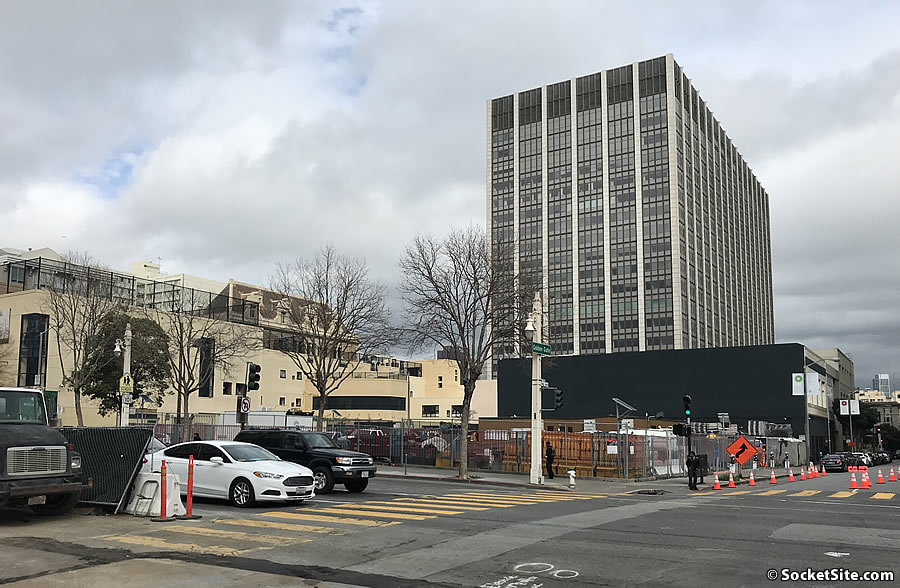 While the former McDonald's site on the northeast corner of Van Ness and Golden Gate Avenue is likely to remain a construction staging area for the Van Ness Bus Rapid Transit (BRT) project through mid-2020 (versus late 2019 as originally projected), the plans for a 168-unit apartment building to rise up to 13 stories in height upon the 600 Van Ness Avenue parcel are progressing, as newly rendered below.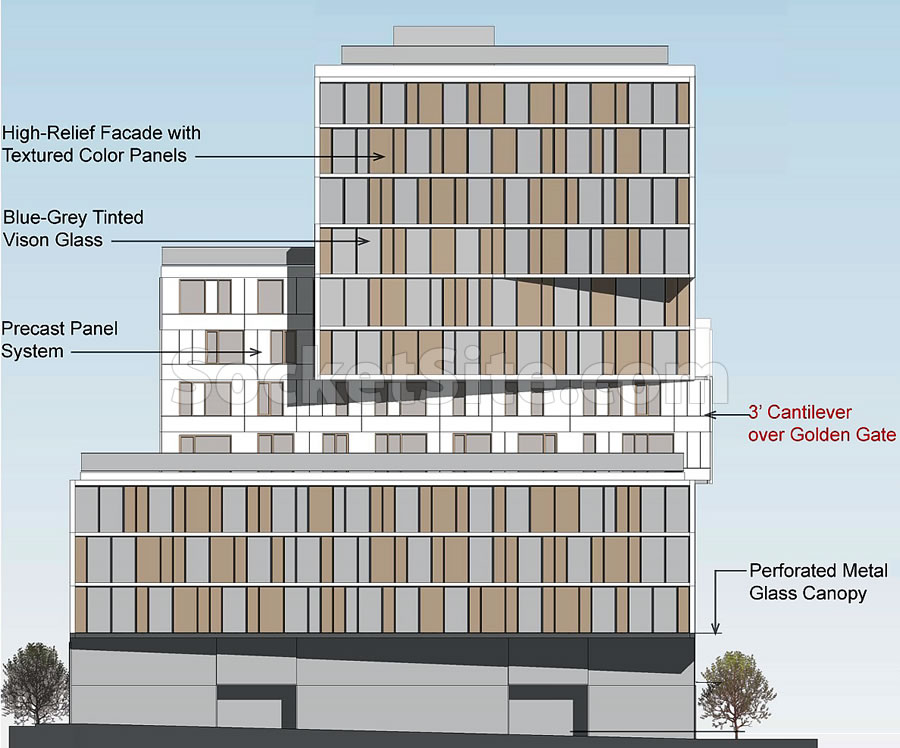 While the proposed building would reach a height of 130 feet on the corner, it would step down to 8 stories and 81 feet along Golden Gate Avenue, down to five stories and 51 feet in height at the corner of Van Ness and Elm Street, and down to 2 stories and 22 feet in height along Elm.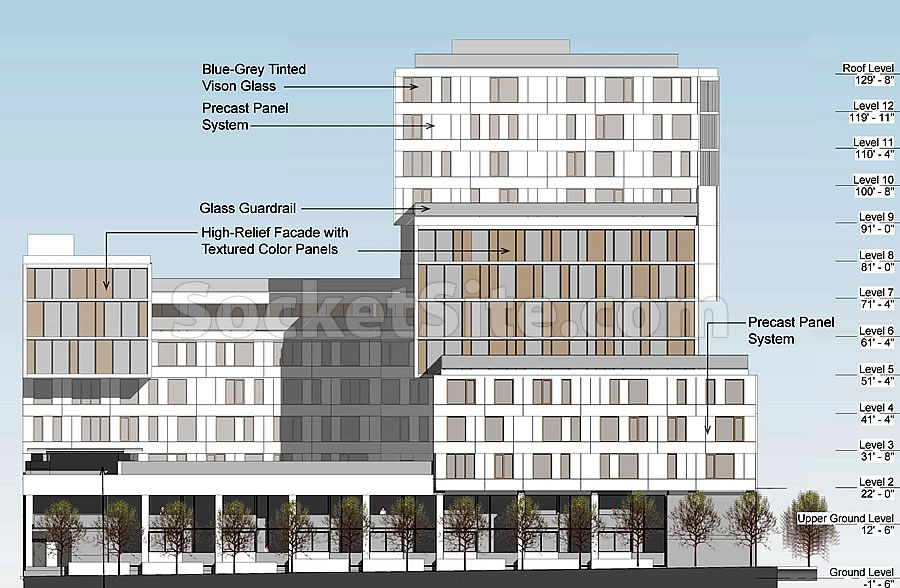 In addition to the 168 apartments, the plans now include a 103-car basement garage with its entrance on Golden Gate, 6,200 square feet of ground floor retail fronting Golden Gate and Van Ness, and a total of 26 new street trees.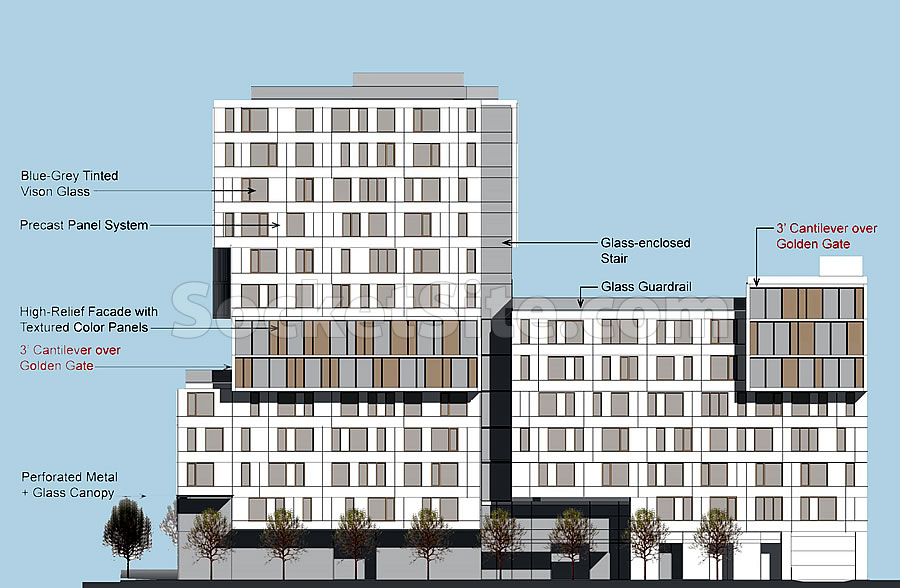 Assuming the project is approved, the development is financed, and the ground is broken, the building could be ready for occupancy in 2022 based on a projected 24-month construction period.
And of course, there's another proposed development directly across the street as well.  We'll keep you posted and plugged-in.