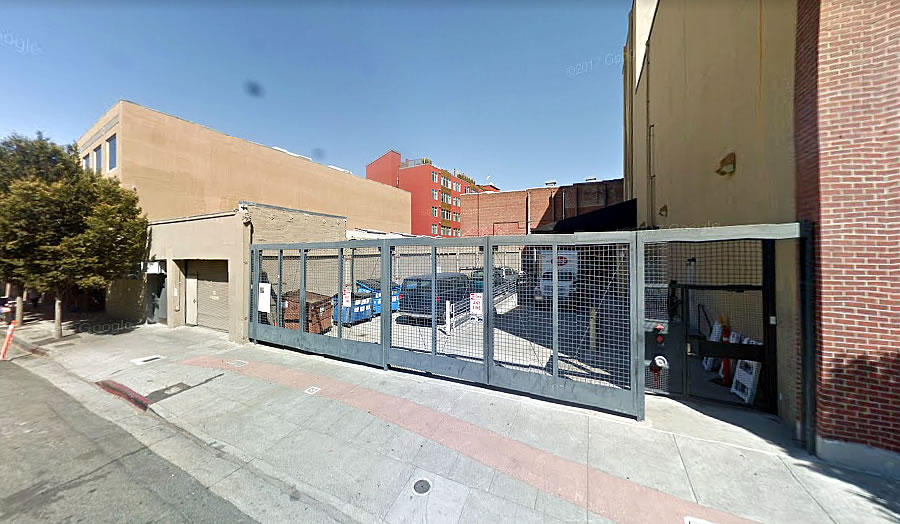 The underdeveloped downtown Berkeley site at 2009 Addison Street, upon which the former Collier Motor Sales building and garage sits, was purchased by the adjacent Berkeley Repertory Theater (BRT) back in 1995.
As proposed and newly rendered below, a seven-story building will rise up to 75 feet in height upon the Addison Street site, with 40 studio and 5 two-bedroom apartments over a new set production workshop, rehearsal studio, and classroom space for The School of Theatre, a BRT facilitate.
As envisioned, the 45 apartments would be provided free-of-charge to BRT actors, artists, fellowship program participants and theater professionals, housing which the BRT provides but is currently forced to rent elsewhere throughout the City.
And while the proposed building, which could be permitted by the City this week, is rendered with a large garage door to facilitate loading, unloading and workshop access, the only "parking" for residents consists of racks for 71 bikes.