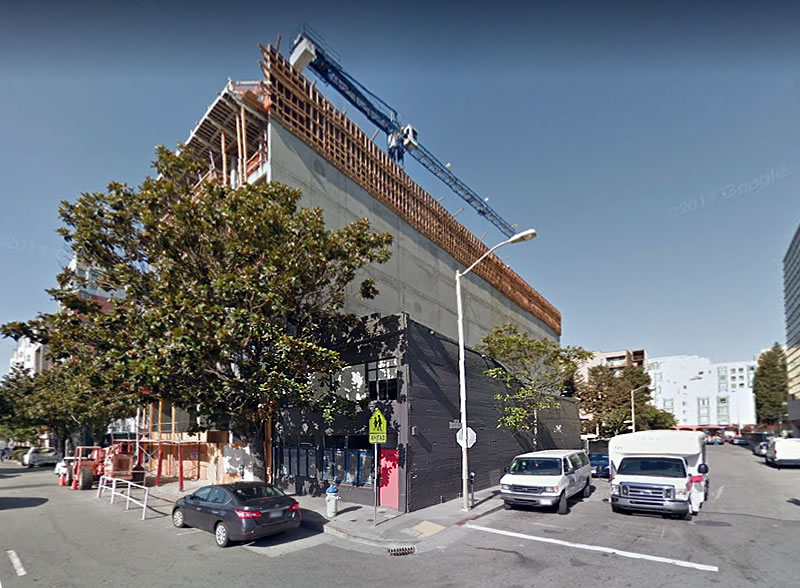 Plans to raze the two-story building on the northwest corner of Harrison and Lapu Lapu Streets, merge the 744 Harrison Street parcel with the parking lot parcel at 29 Rizal Street behind, and construct a skinny 8-story building across the Central SoMa site are slated to be approved next week.
As designed by Charles F. Bloszies and inspired by the M3A2 Cultural and Community Tower in Paris, the 85-foot-tall building would now yield a 50-room hotel and nine (9) units of market rate "group housing" (with a common kitchen, dining and living areas) over a ground floor restaurant fronting Harrison.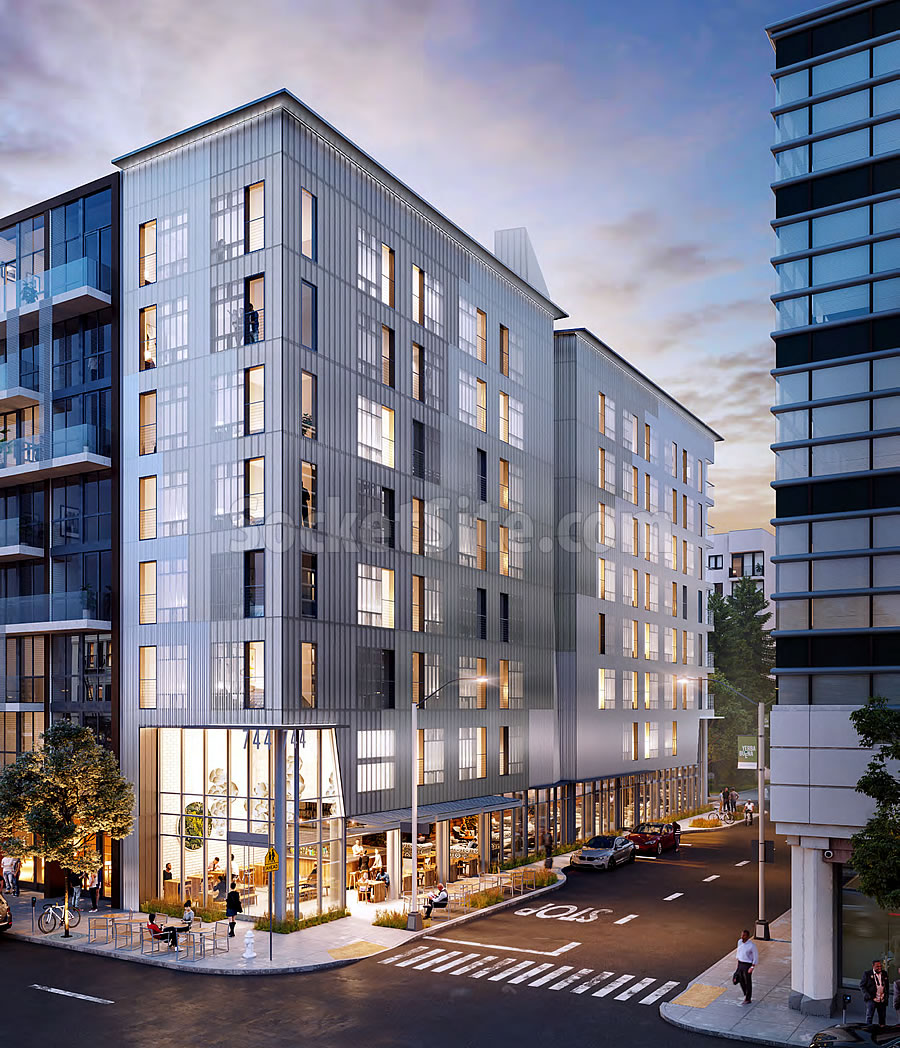 The entrance and lounge for the hotel and housing units are to front Lapu Lapu.