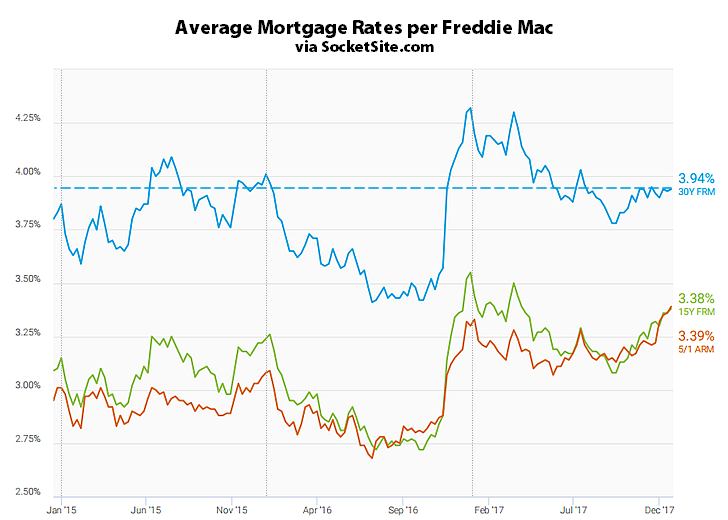 With the downstream impact of the Federal Reserve's rate hike last week already priced in, the average rate for the benchmark 30-year mortgage was 3.94 percent as of yesterday and effectively unchanged over the past two weeks.
As such, the average 30-year rate is now 36 basis points below the 4.30 percent rate in place at the same time last year but 53 basis points above last year's low of 3.41 percent, according to Freddie Mac's Primary Mortgage Market Survey data.
To quote Freddie Mac, "mortgage rates are low."
At the same time, long-term rates are expected to tick up following the passage of the new tax bill. And in terms of the Fed, the probability of their next rate hike occurring in March of 2018 has ticked up to 56 percent according to an analysis of the futures market.