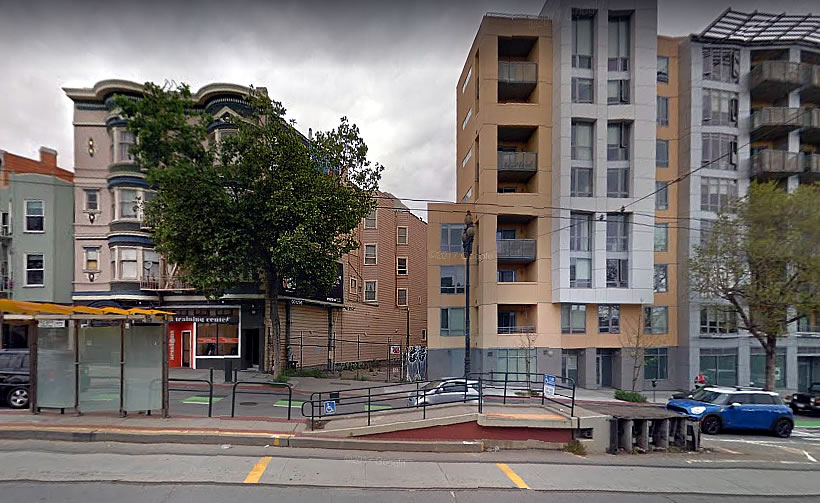 In the works since 2014 but waylaid by a requested Discretionary Review (DR), the plans for a boutique 8-story building to rise on the underdeveloped parcel at 1870 Market Street, between the older 4-story building at 1874-1878 Market Street and the newish 8-story building dubbed "Venn on Market," could approved by San Francisco's Planning Commission next week.
As designed by Sternberg Benjamin Architects, the proposed development would yield 10 condos over a 400-square-foot retail space fronting Market Street with a roof deck for residents atop the building.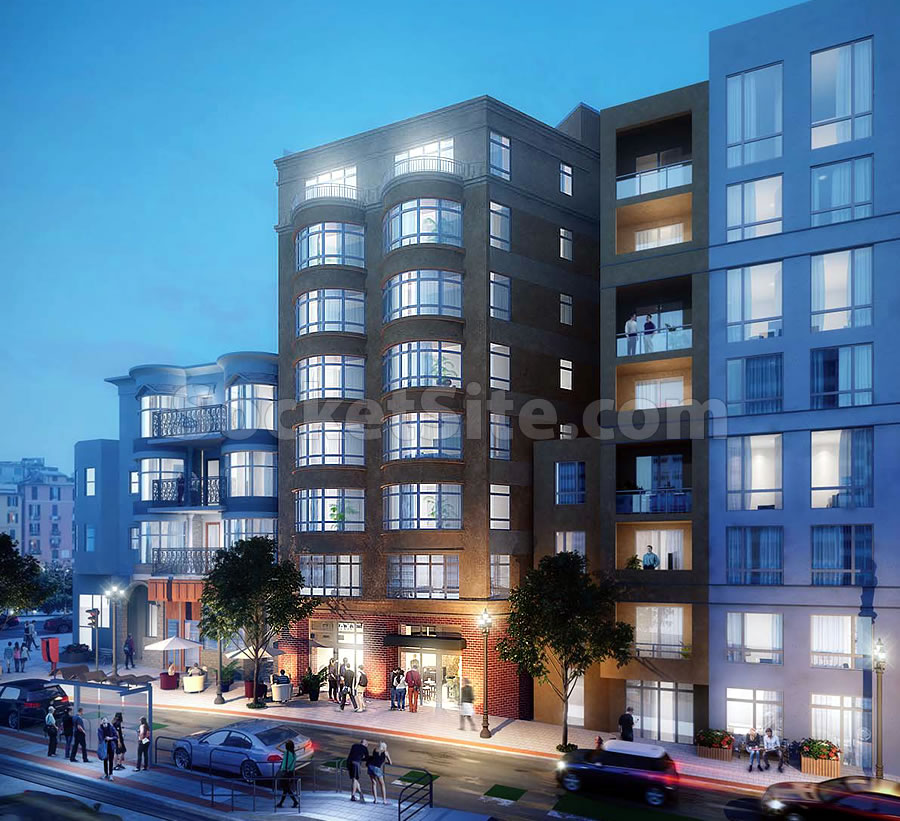 And while the neighbors in the adjacent four-story building to the west have "expressed concern over the overall mass of the project and its potential effect on their existing roof solar panels," San Francisco's Planning Department is in support of the overall height, scale and form of the proposed project, "since it is in alignment with the underlying zoning district and height/bulk limits."
In addition, the Planning Department notes that the proposed project "manages to provide a transition between the larger building located immediately east of the site and the four-story building immediately to the west," existing solar panels be damned.