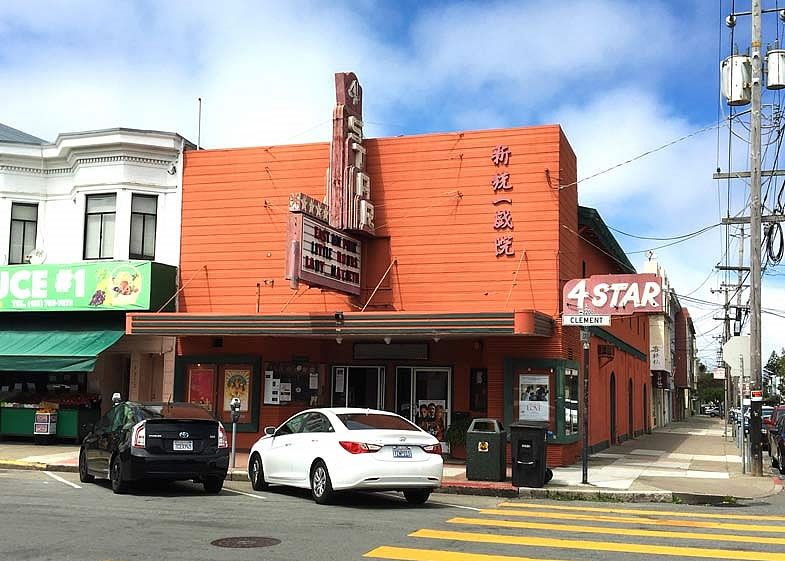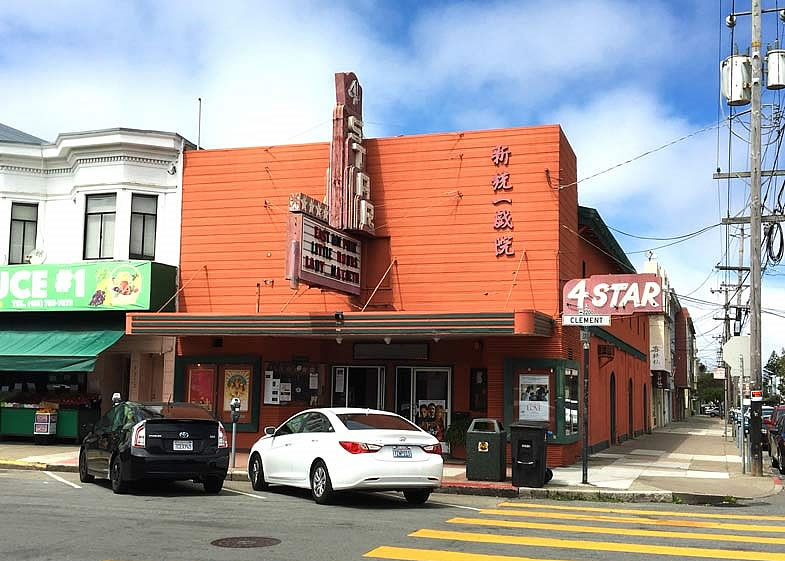 After two years of trying to find a buyer for the historic 4-Star Theater, the owners of the 105-year-old Richmond District building at 2200 Clement Street, who lease the theater to the 4-Star's current operators, are now looking for new a tenant instead.
Plans to demolish the theater to make way for a three or four-story church were floated back in 2004, but with those plans subsequently abandoned the building was then sold to the current owners for $1.45 million in December of 2006.
While the new marketing materials for the building note that it could be re-leased as a two-screen theater if so desired, the materials also prominently tout the potential for the theater's conversion to "retail sales & services," a tack which would be similar to the proposed conversion of the Opera Plaza Cinemas we first reported in July. And the date of availability is listed as this month ("September 2017").
As a related aside, the 2200 Clement Street parcel is zoned for development up to 40 feet in height.