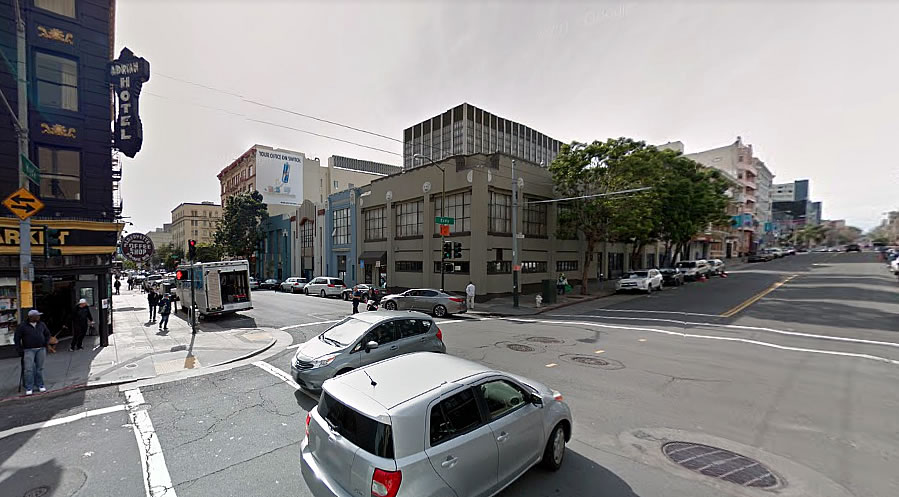 Founded as Wally Heider Recording back in 1969 and now known as Hyde Street Studios, the Grateful Dead, Jefferson Airplane, Santana, CCR, Dead Kennedys, Green Day, Tupac, Cake, Chris Isaak and a long list of significant others have all laid down tracks at 245 Hyde Street in San Francisco's Tenderloin District.
But as proposed, the longest running multi-room recording studio in the Bay Area would be shuttered in order to make way for a modern eight story development to rise behind the studio's historic Art Deco façade at the corner of Hyde and Eddy.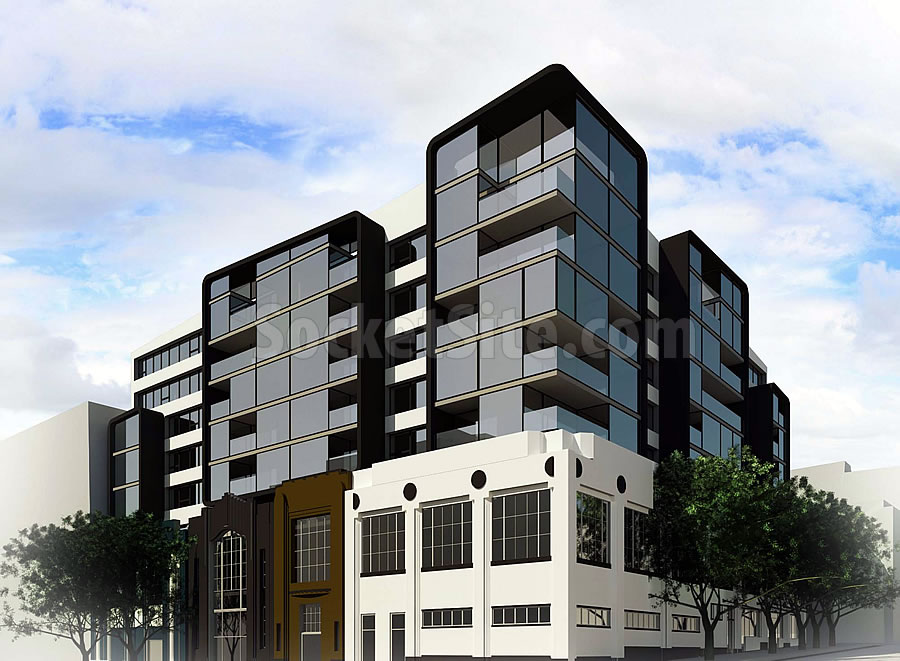 As designed by Costa Brown Architecture for the LLC which bought the 245-259 Hyde Street building for $3.2 million back in 2009, the proposed development would yield 94 condos over 16,000 square feet of ground floor retail space and an underground garage for 14 cars.
And as always, we'll keep you posted and plugged-in.