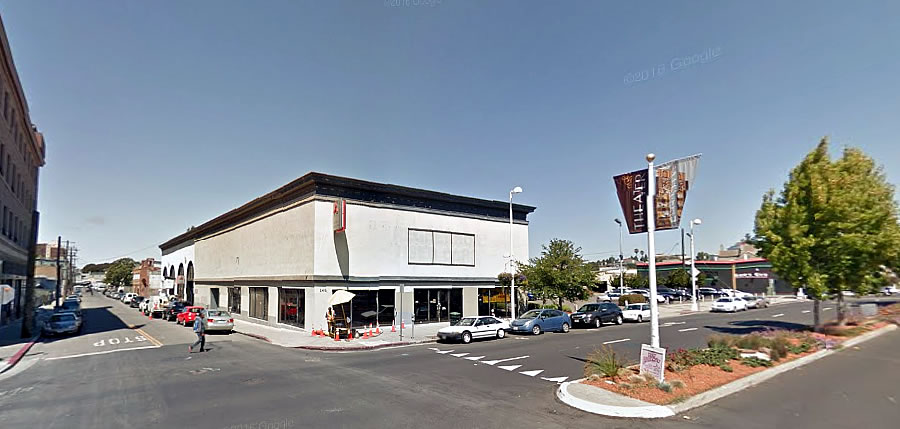 The refined designs for a 159-unit hotel, 72 apartments and 16,000 square feet of ground floor retail space to rise up to six stories in height at 2401 Broadway, stretching from 24th to 25th Street along the former Auto Row in Uptown Oakland, will be presented to the city's Design Review Committee on Wednesday.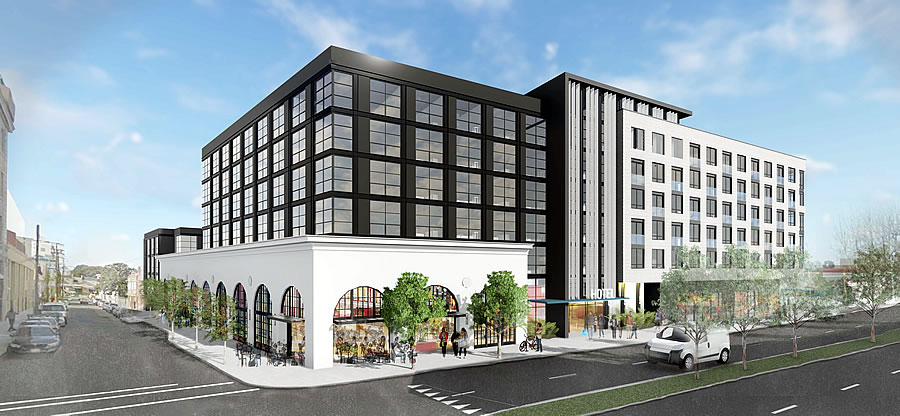 A joint venture between West Elm HOTELS, the Signature Development Group and Jordan Real Estate Investments, the proposed development would restore and incorporate the historic façade of the Oakland Mitsubishi service center building on the site, an original Auto Row façade which was designed by Frederick H. Meyer and constructed around 1910.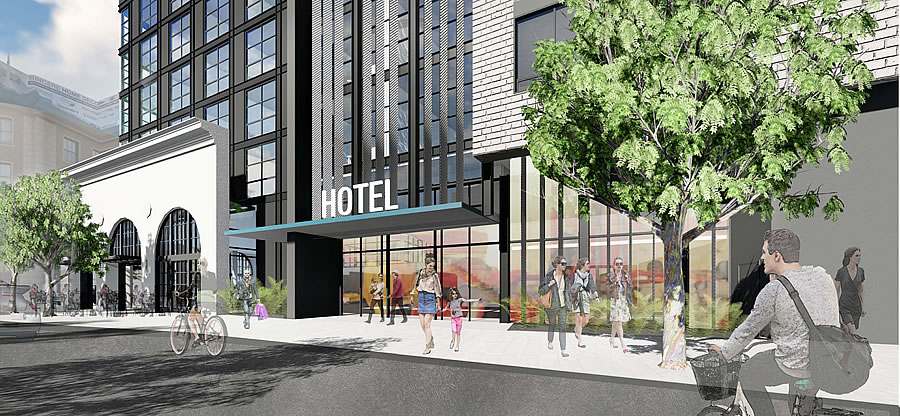 But the bulk of the development would rise upon the dealership's parking lot, extending up Broadway to 25th Street, with a new mid-block bar atop a two-story spur of the development and garage entrance on 25th.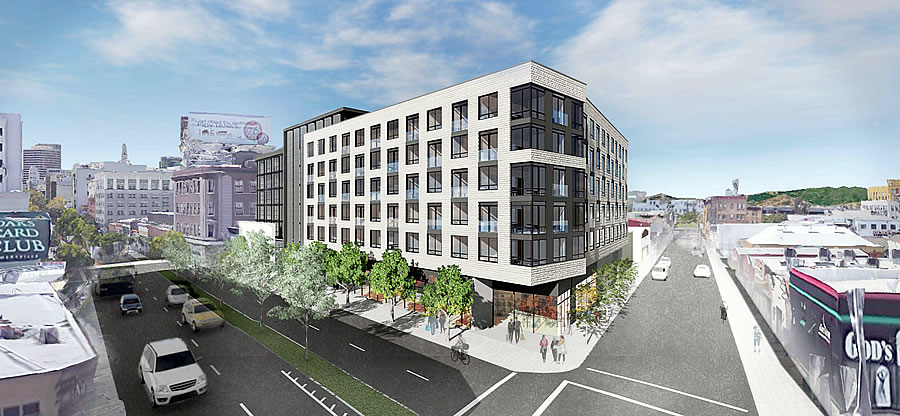 And if all goes as planned, the hotel could be operational and the apartments occupied in 2020.