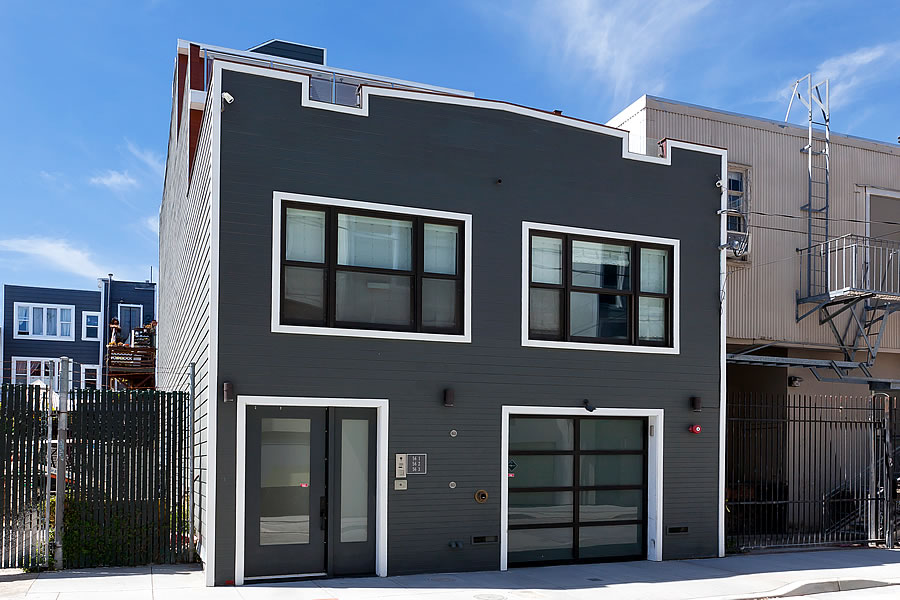 The top floor "penthouse" unit atop the three-unit development at 56 Ringold Street was purchased for $975,000, or roughly $1,300 per square foot, back in March of 2015, having been listed for $895,000 and touting an "excellent SoMa location in close proximity to uber techie Mid-Market, and across street from [the] soon to come 350-8th Street [development] with new restaurants, cafes and retail options!"
Featuring "designer finishes & high-end appliances," and an open floor plan that extends to a private deck with space for a lounge, full-sized dining table and a newly added outdoor kitchen to boot, the one-bedroom unit #3 returned to the market this past June priced at $995,000 or 2.1 percent more than two years ago.
But as a plugged-in tipster (who was "thinking of buying this back in 2015 [but it was] a pretty frenzied rush [so we] decided to pass") notes, the asking price for 56 Ringold Street #3 (which includes a parking space and dedicated storage in the garage) was reduced to $899,000 at the end of last month, a sale at which would now represent depreciation of 7.8 percent since early 2015 (not accounting for the value of the aforementioned outdoor kitchen addition nor the completion of 350 8th Street).
And for those running the numbers at home, the monthly HOA dues for unit #3 are listed at $285 per month.