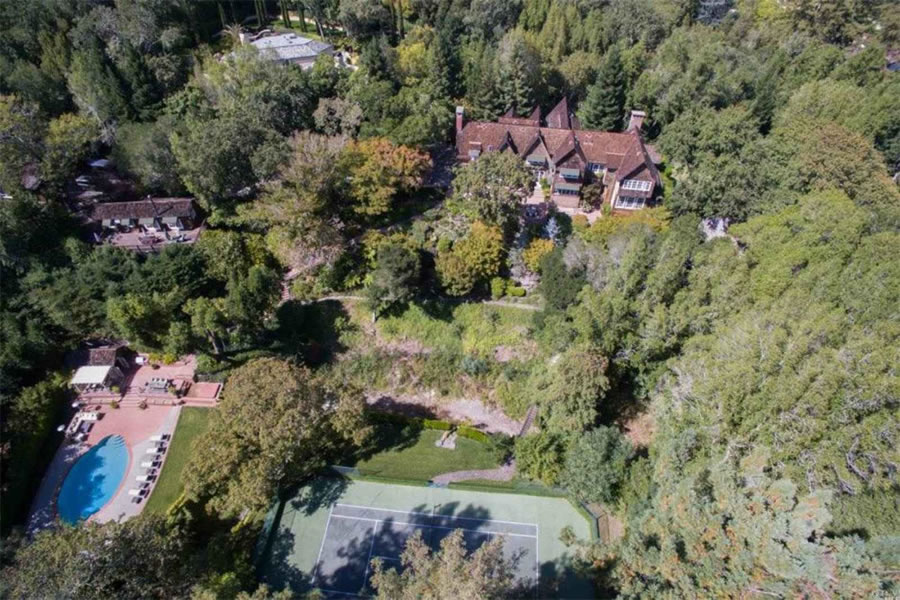 On the market as "the finest residence in Ross" with a price tag of as much as $20 million over the past three years, the asking price for the recently renovated eight-bedroom home at 1 Upper Road was quietly reduced to $15.995 million last year.
And having been re-listed as a "Hampton's (sic) style estate," with a detached guest house, pool house, and a collector's 8-car garage for $10.995 million two months ago, the sale 1 Upper Road, which now includes "a park like 1.7 acres" of land near Phoenix Lake – versus 3 acres last year – has just closed escrow with a $10 million contract price.
At the same time, the missing 1.3 acres have been carved off and sold for $5 million with approved plans for another house.
The full 3-acre estate had been purchased for $14 million in 2010.