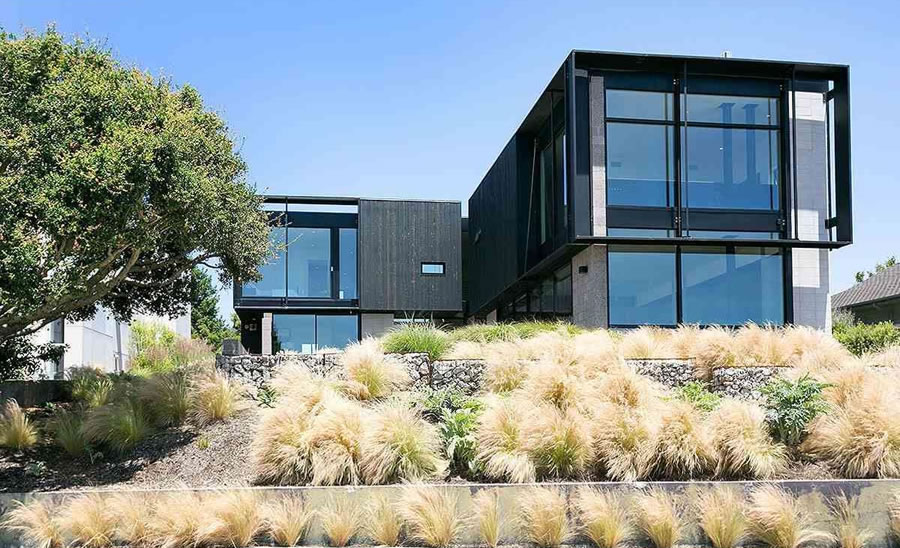 Designed by AAA Architecture in collaboration with Benjamin Parco and built in 2014, upon an Upper Rockridge lot which was laid bare by the Oakland Hills Firestorm twenty-three years before, the four-bedroom home at 132 Alpine Terrace was designed to "maximize views, connect to the outdoors, feature expressive materiality, and embody the modernists principals of California's best architecture."
From the architects:
"The modules of the insulated, ground face concrete block helped impose a rigor to the plans that is easily lost in wood frame construction. The blocks allowed for an honest and attractive expression of structure that brought a lot of architectural value to both the interior and exterior while conveying the texture and permanence of stone.

Furthermore, the thermal mass and integral insulation of the block allowed us to open up large areas of glass and still outperform California's stringent energy requirements by a large margin."
And the modern 5,215-square-foot home is now on the market for the first time with a $4.5 million price tag.