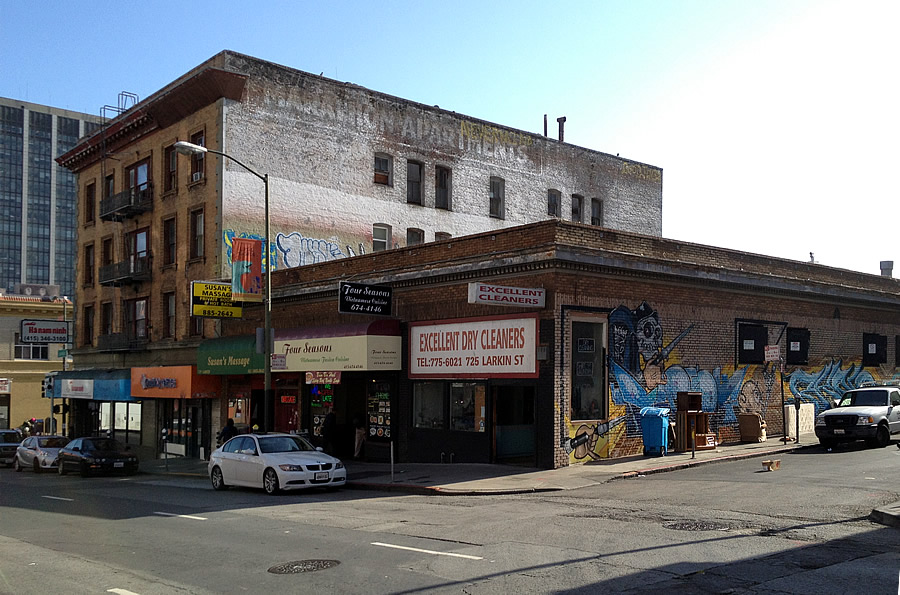 With the Planning Commission hearing for a proposed eight-story development to replace the single-story Susan's Massage, Four Seasons restaurant and Excellent Dry Cleaners building at the corner of Larkin and Olive slated to be held in three weeks time, the project has been completely redesigned.
Gone are the precast concrete panels and throw-back modern design, which have been abandoned in favor of a contemporary cement plaster finish with contrasting dark brick at the ground and eighth floors.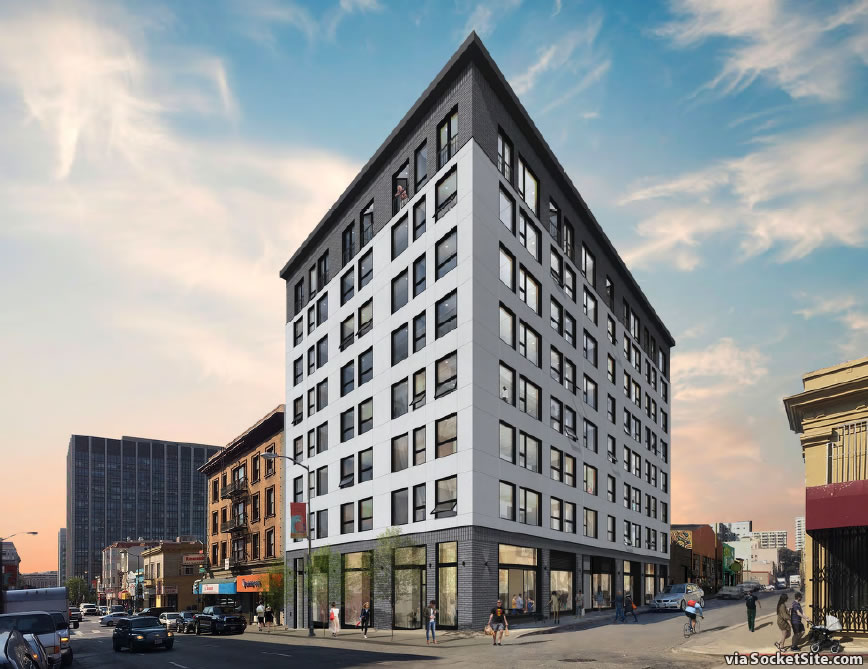 Inside, the 719 Larkin Street project still totals 42 units, all one-bedrooms ranging from 556 to 683 square feet.  But instead of a single-restaurant space on the corner, the ground floor has been reconfigured with four commercial storefronts ranging from 544 to 921 square feet in size and fronting both Larkin and Olive Streets.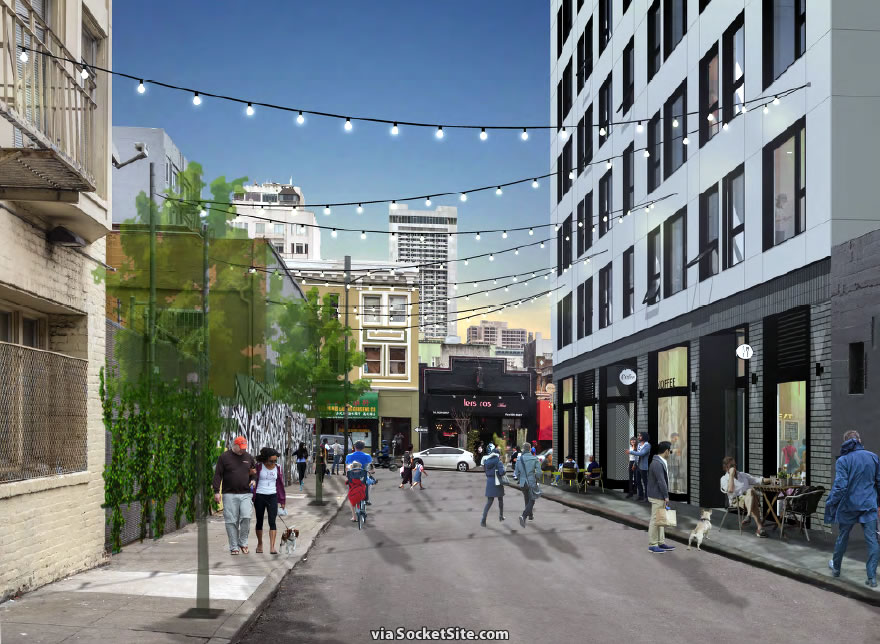 Once again, keep in mind that Larkin Street from McAllister to Geary is one of the nine "Action Zones" at the heart of the City's "game changing" strategy for revitalizing the Tenderloin, Central Market and Sixth Street, with a specific strategy of "[enhancing] the visibility of Little Saigon as a Vietnamese-oriented cultural district, which includes providing 'focused business retention services' to Larkin Street businesses backed by the Little Saigon merchants association."