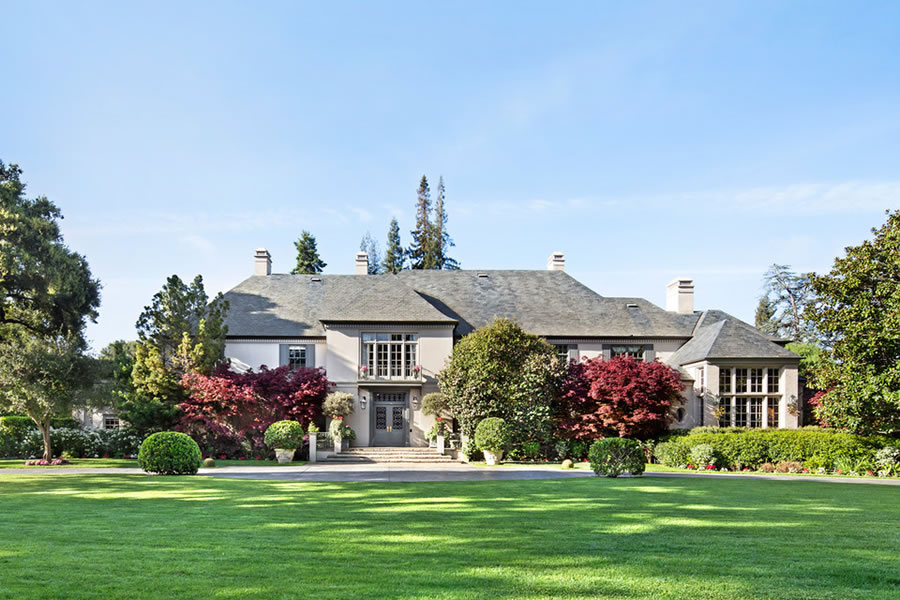 While not officially listed for sale, the Atherton estate which the co-founder of VanatgePoint Capital Partners, Alan E. Salzman, purchased for $12 million in 2001 is now quietly on the market with a $39.75 million price tag.
Originally constructed in the 1930s with a height that exceeds the area's current restrictions, the three-level home at 200 Polhemus Avenue was extensively remodeled by Salzman following his purchase, incorporating centuries-old artifacts, mantelpieces and flooring and crafted by renowned interior designers from England (including McWhirter Morris, Mark Wilkinson and Marston & Langinger).
In addition to the 9,000-square-foot main home, the 2.6-acre estate includes another 4,000 square feet of building space across two guest quarters and a detached 3-car garage with a caterer's kitchen.
The grounds include a pool/house, tennis court, batting cage and a lighted 7-hole green for pitching and putting. And then there's the gardens and secluded redwood grove.