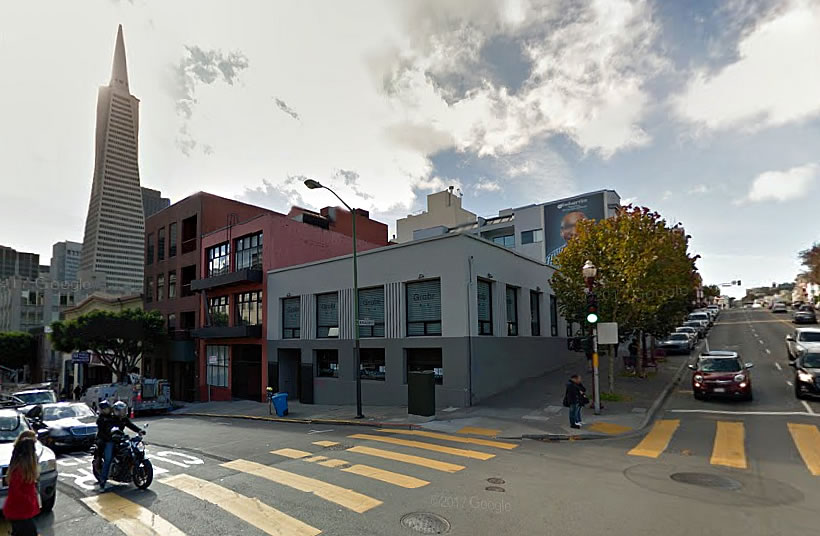 Plans to level the two-story office building on the southwest corner of Sansome and Broadway are in the works. And as proposed, a new six-story development would rise up to 65 feet in height across the 875 Sansome Street site, with six apartments atop three floors of office space and retail on the building's ground floor.
But as the existing building has been identified as a potential historic resource for the Jackson Square Historic District Extension, the proposed plans could translate into a four-story addition as designed by Shatara Architecture.
Regardless, permits to move forward with the full demolition and development have already been requested.