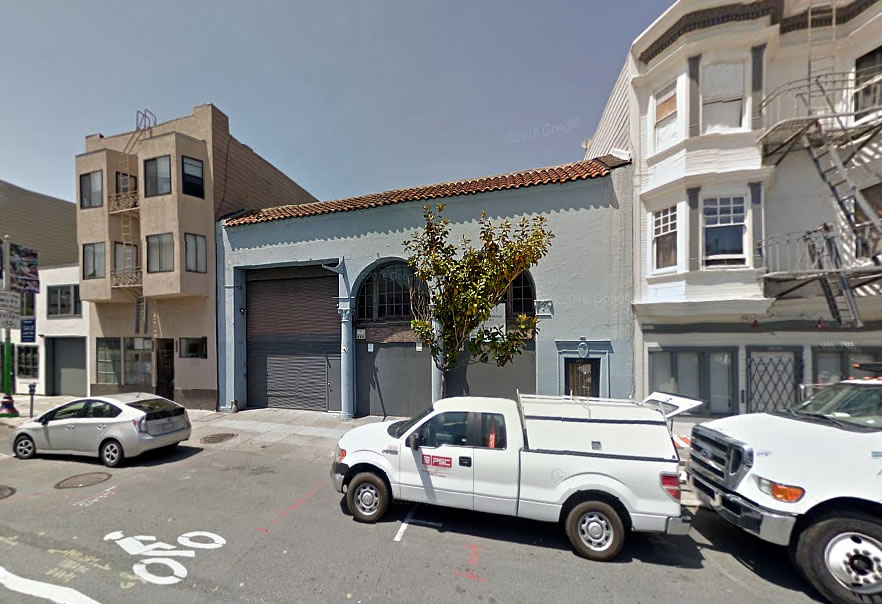 Plans to convert the two-story warehouse building at 1076 Howard Street into 15,000 square feet of open tech space are in the works, which includes an expansion of the building's mezzanine level and the addition of a new roof deck and stairwell.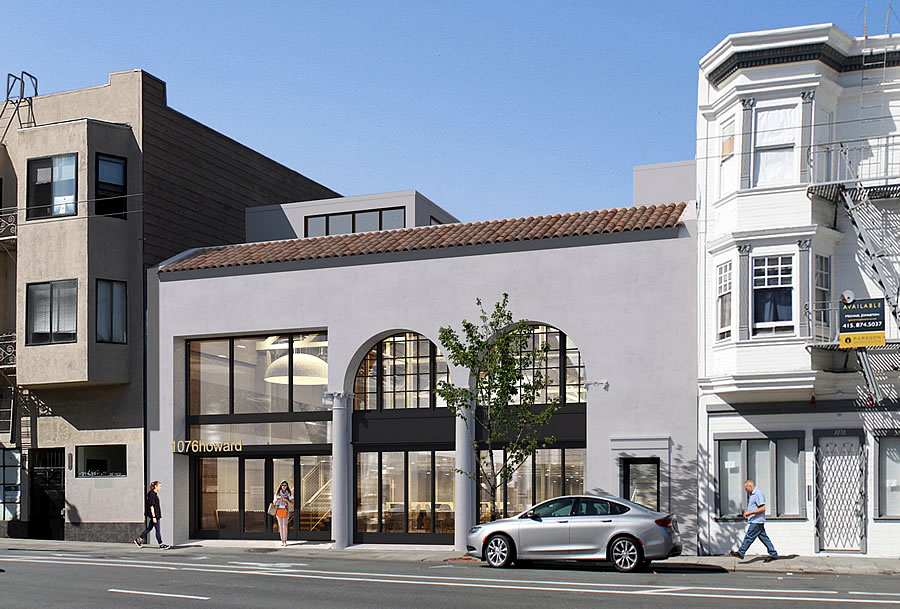 While historic designations can hinder development, in this case the development team is counting on a historic designation to be conveyed. For without it, the warehouse, which was built in 1923 and is currently zoned for Production, Distribution and Repair (PDR) use will be ineligible to be converted to office use per Planning Code Section 803.9(b), which does allow for such conversions in order to provide an economic incentive to preserve historic structures.
As part of the proposed project, the building's 575 Natoma Street façade would be cleaned up and activated as well.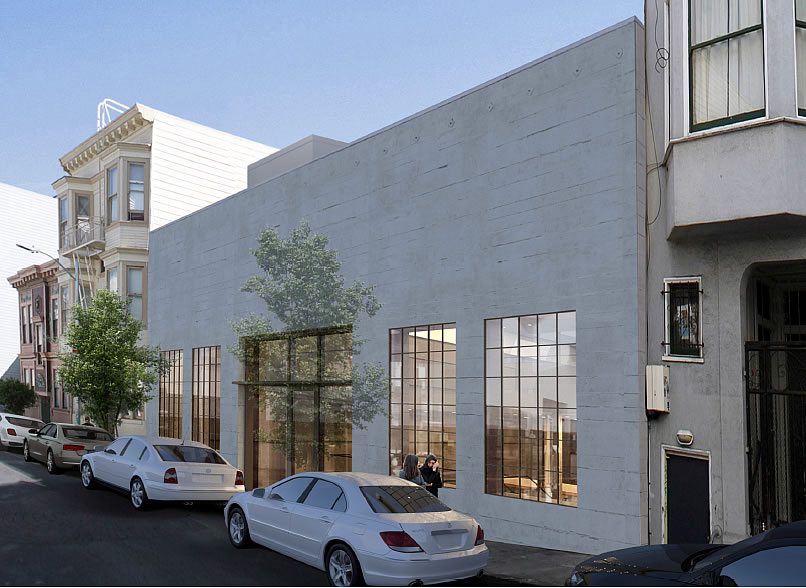 San Francisco's Historic Preservation Commission will review and comment on the plans for 1076 Howard next week.