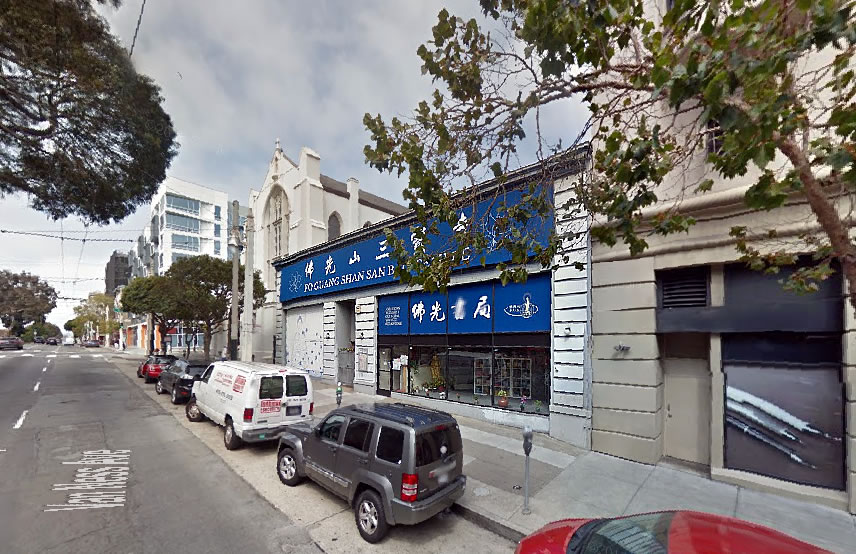 Plans to level the American Buddhist Cultural Society's office and bookstore building at 1750 Van Ness Avenue are in the works.
And as proposed, a modern new temple designed by Skidmore Owings & Merrill (SOM), with an art gallery, tea house, mediation rooms and shrine hall, will rise up to five stories in height across the Van Ness Corridor site.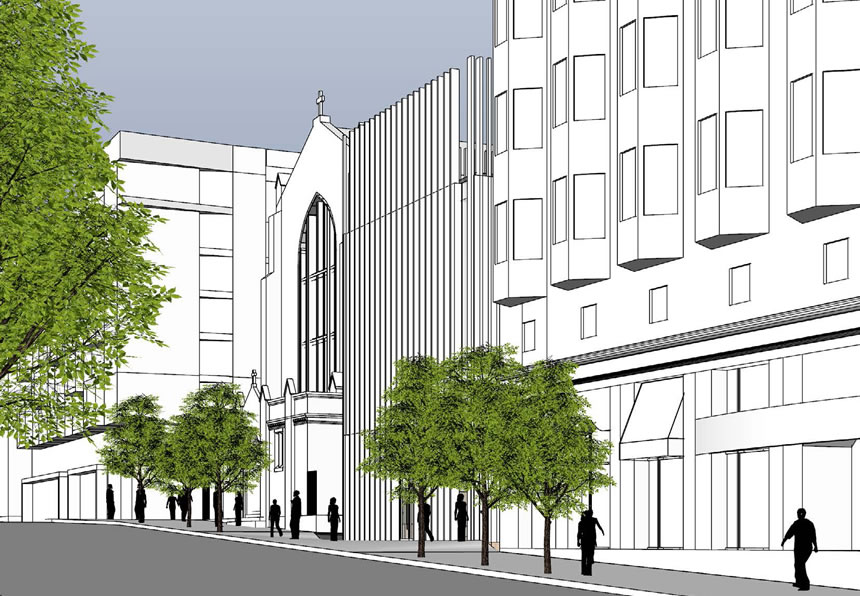 In addition, the new 42,000 square foot building would include four classrooms and 27 dormitory rooms, averaging around 250 square feet apiece, for monastics and visiting volunteers from around the world.