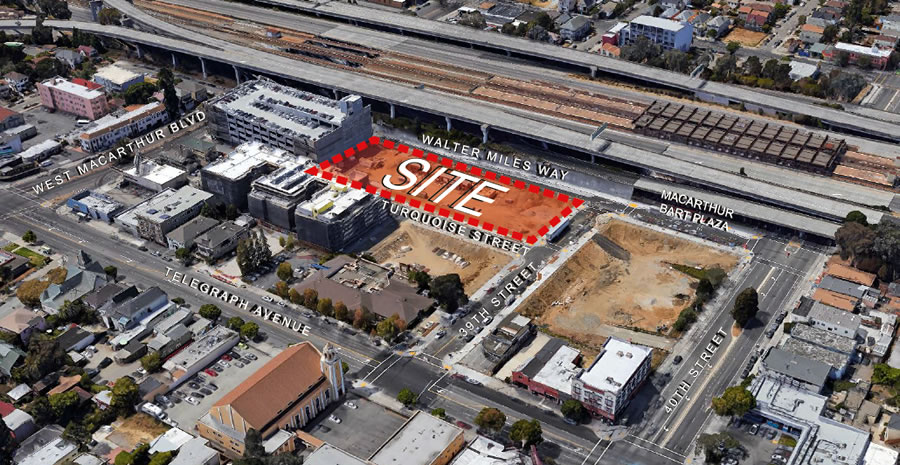 The refined designs for a 25-story tower to rise up to 260 feet in height at 532 Turquoise Street, across from the MacArthur BART Station in North Oakland, will be presented to Oakland's Planning Commission on January 18.
As designed by Solomon Cordwell Buenz (SCB) for Boston Properties, the proposed MacArthur Transit Village "Parcel B" tower includes 402 apartments, of which 45 would be offered at below market rates, over a podium garage for 260 cars and 10,000 square feet of ground floor retail/restaurant space.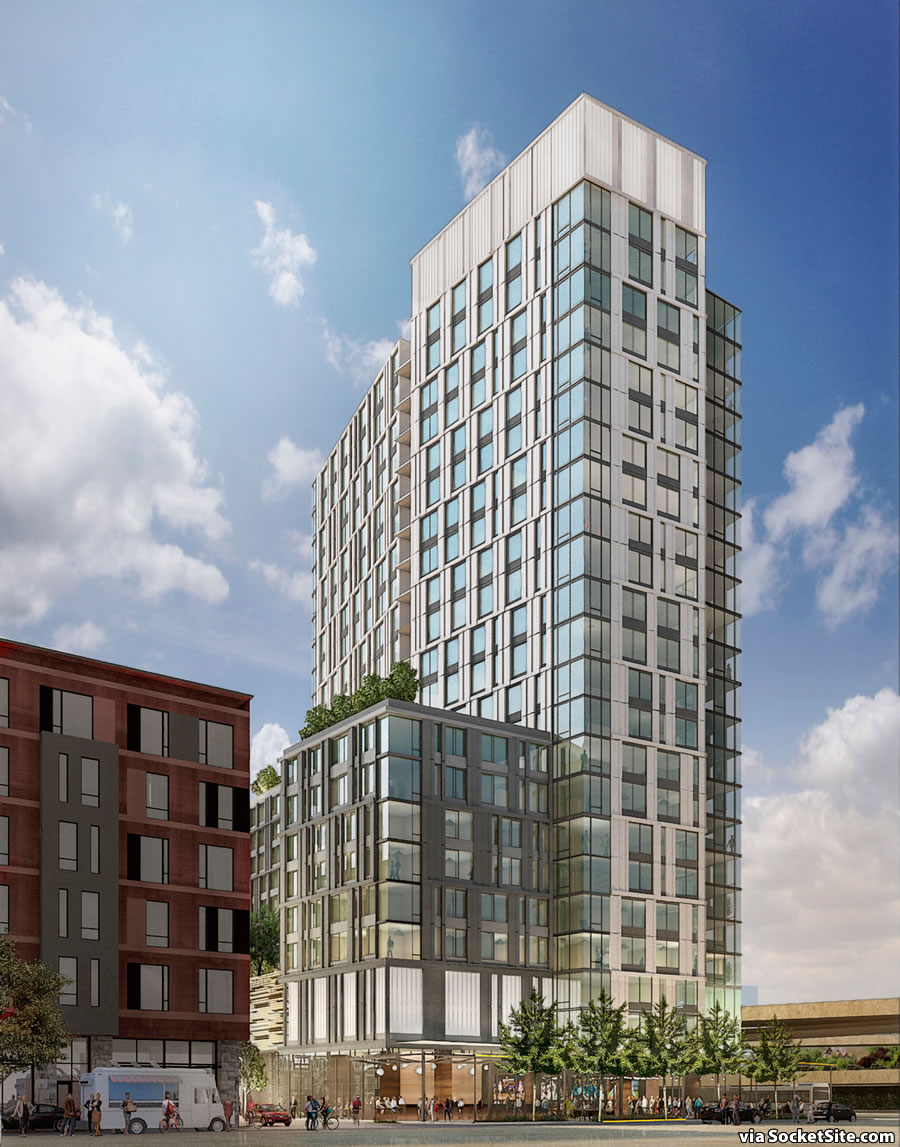 Originally approved for an 80-foot-tall building with 150 apartments to rise on the Parcel B site, which is principally zoned for development up to 90 feet in height, Boston Properties supersized the proposed project shortly after being approved as the new development partner for the parcel this past summer.
If Oakland's Planning Commission recommends amending the MacArthur Transit Village's Master Plan to allow for the increased height, which the City's Planning Department is recommending it does, it will then be up to Oakland's City Council to give the final okay for the supersized project.