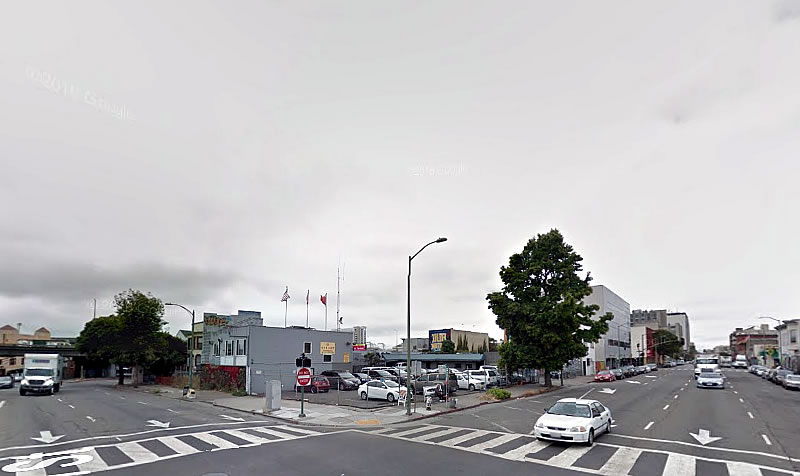 Plans for a pair of residential towers to rise up to 27 stories in height at 325 Seventh Street, on an S-shaped site extending from the corner of 7th and Harrison to 6th Street on the edge of Oakland's Chinatown, were approved by the city five years ago.
But as we first reported last month, the development team has changed course and is now pursing plans for a six-story building to rise across the site.
While the revised plans still include over 9,000 square feet of commercial/retail space across the ground floor of the development, along with a garage for 166 cars, the number of condos on the floors above has been slashed from 380 to 160.
And as such, the building will be able to be constructed primarily out of wood, which is significantly cheaper than the concrete or steel framing required for a high-rise, the economics of which are difficult to pencil in the current environment despite the recent run-up in Oakland rents and property values.